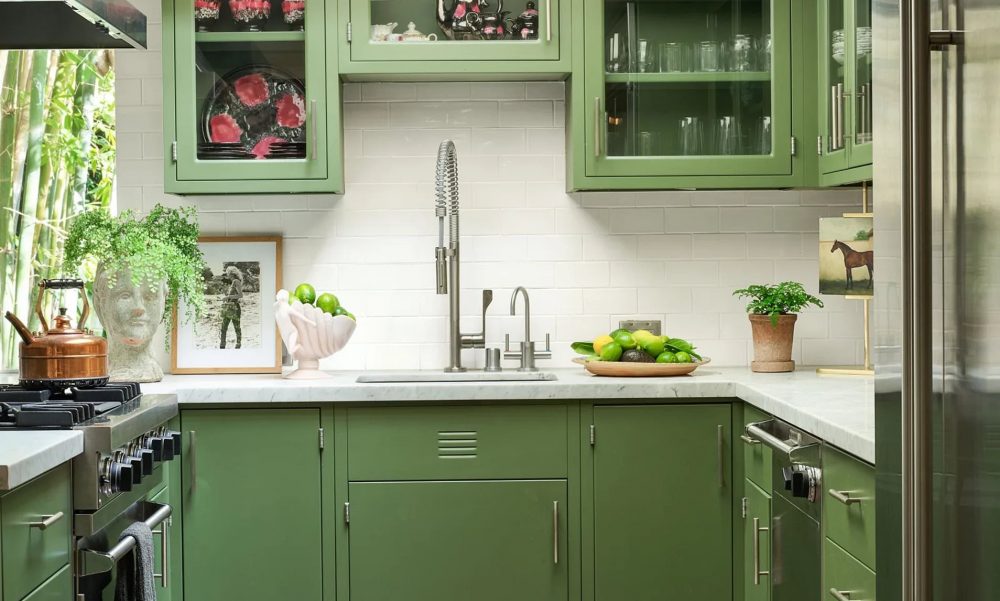 Have you ever watched an Architectural Digest house tour and wanted to step into the home like it's yours? While you might not be invited into actress Dakota Johnson's Los Angeles "treehouse," you can take inspiration and incorporate her design into your home. Seeing as she's Melanie Griffith's daughter, her home was bound to have eclectic, Hollywood charm. Below, we walk you through how you can transform your kitchen into Johnson's serene, green space, with t2h (limes not included). 
Love Dakota's tall tap? Try . . .
Hansgrohe's Aquno Select High Arc Kitchen Faucet. We're not sure if even Dakota's tap has all of Hansgrohe's impeccable features – for one, the Aquno tap is outfitted with a three spray mechanism, so you can customize the level of your water flow. Basket of fresh produce in the sink that needs washing? Rather than maneuvering the tap's arcing faucet head, you can evenly spray clean water from the lower tier that hovers directly over the sink.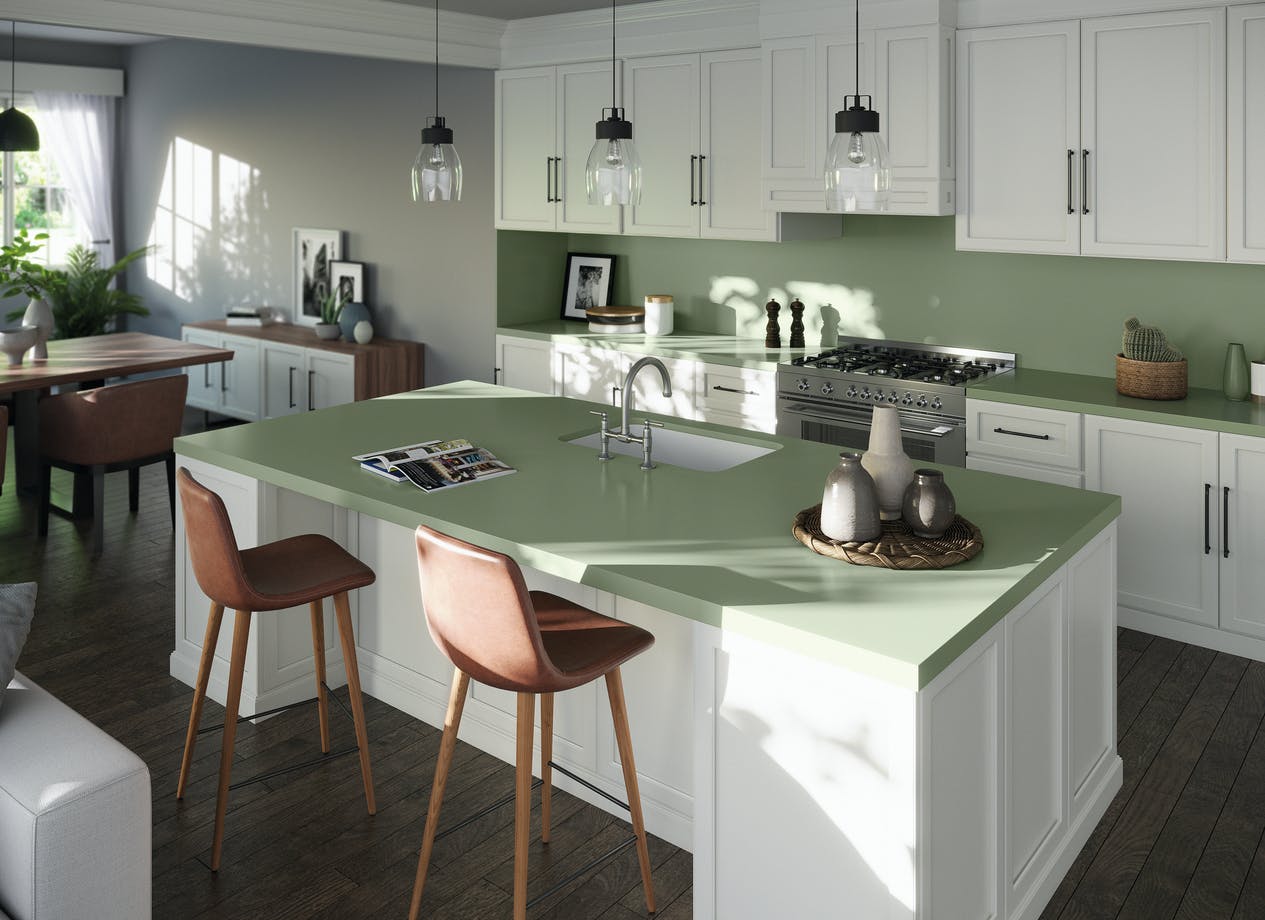 Eyeing the Green Cabinetry? Look to . . .
Cosentino's impeccable colour ranges. If you want to pull inspiration from Johnson's kitchen without committing to swapping out your appliances, this is a creative option. For a softer alternative to Johnson's deeply-hued cabinetry, we recommend the shade Posidonia Green from Cosentino's new Sunlit Days collection. Inspired by the Mediterranean landscape, it's a sustainable colour collection in collaboration with Equilibrio Marino to save the Mediterranean. We feel like this channel's Johnson's earthy, treehouse-esque vibes, no? 
Need a Second Tap? Go for . . .
Riobel's Ludik single level kitchen mixer with pulldown spray. With it's elegant shape, it perfectly compliments a taller, high arcing tap, like Johnson's secondary faucet. Whether you're looking to attach a clean water filter or if you just like the extra option, Riobel offers a range of high-quality options.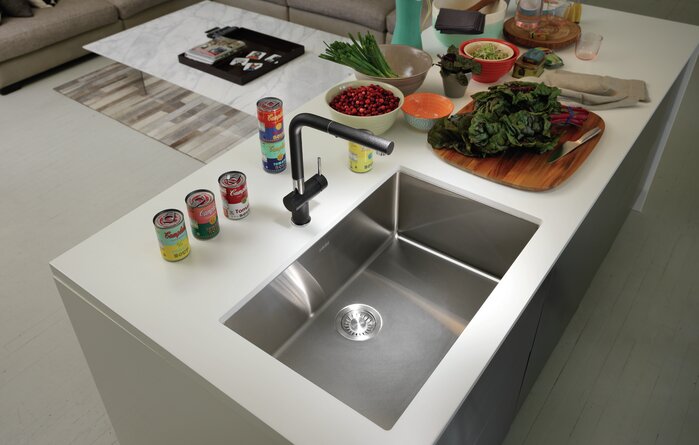 Obsessed with the Deep Kitchen Sink? Look no further than . . .
Franke's Cube CUX11030 Stainless Steel Sink. With its impressive depth, this sink is ideal for recreating Johnson's dream kitchen space. It has a Pearl finish that makes it super easy to clean, plus it has a pitched bottom, meaning that it drains efficiently. In terms of both function and aesthetic, Franke's sinks are unmatched in the industry (and if you're modelling your home kitchen after a dreamy celebrity set up, you may as well invest in the best). 
Whether you're looking to overhaul your kitchen space with a full makeover (hello green cabinets!) or you just want to add some gorgeous, functional appliances, t2h offers an extensive selection of high-quality products. To explore the range of options that t2h can provide for your celebrity-kitchen inspired upgrade, visit us in-store at 7979 Weston Road in Vaughan to speak with a Brand Ambassador, or book a virtual consultation on TUBS 360.