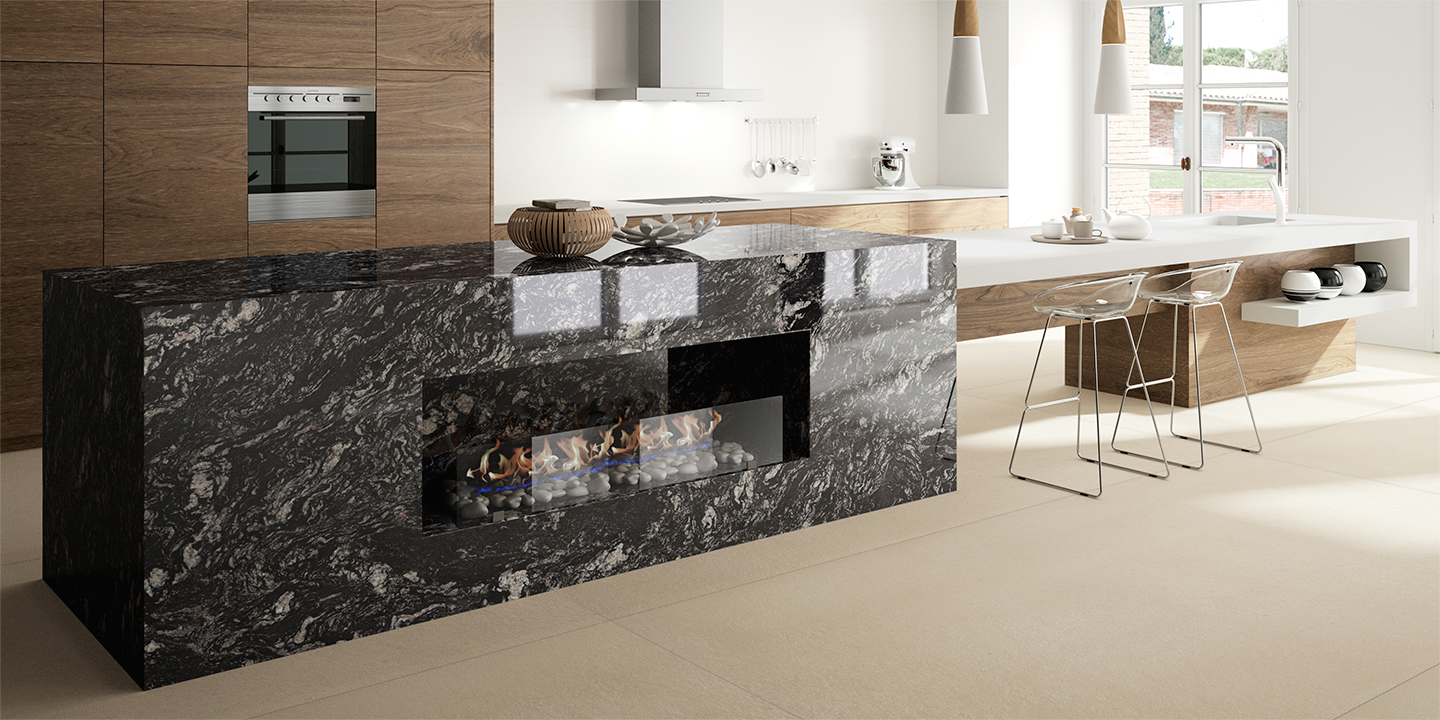 We've all seen the Architectural Digest House tours of celebrity kitchens – and they all have beautiful marble countertops. If you're looking to upgrade to marble for it's high-end, luxury finish but you don't know what you're getting into, read on. We've weighed the pros and cons for you so you can make the best decision for your style and your space.
It's High Maintenance, But It Thinks It's Low Maintenance 
Marble is … not easy. Water spills, coffee puddles – it all stains. You have to be quick to clean up your mess when you're working on a marble surface, so keep that in mind before you take the plunge. It can also reflect some wear and tear, as it's prone to showing scratches. You know your space and your living situation best – if you are up for repeating the initial sealing process every six months, you should be okay.
Is It Budget Friendly?
The answer might surprise you – marble can be budget friendly! For marble tiling that won't break the bank, look no further than the Vida Griffith Marble Wave Beige Wall Tiles, available through t2h. With their neutral tone and grooved texture, you'll be able to reap the aesthetic benefits of marble without the monetary drain.  
A Beautiful Finish
Not to state the obvious, but marble is beautiful. Nevertheless, if the potential for stains and scratches and the commitment to resealing isn't for you, go for an easy alternative, like the marble-effect tiles from Fap Ceramiche and Ceramica Rondine. Fap Ceramiche's Roma Porcelain Stoneware is particularly exquisite, with a range of patterns and shades to choose from, you're guaranteed to find something that suits your space. We're particularly drawn to Ceramica Rondine's Canova Marble Effect Flooring – a creative twist on the typical use of marble (for your countertop), this marble-alternative will bring a unique flair to your kitchen.
The Eco-Conscious Choice
If you've completely abandoned the idea of marble due to its lack of sustainability and energy-intensive manufacturing process, Cosentino's Silestone countertops are a perfect, earth-friendly alternative. Their HybridiQ+® technology assures that each product is composed of at least 20% recycled materials. Not only are they the perfect choice for sustainability purposes, Silestone countertops are easily maintainable and don't require much effort to clean. And the cherry on top—they're available in an impressive array of finishes to choose from. 
Whether you're looking to take the marble-plunge or you'd prefer to opt for an alternative, t2h offers an extensive selection of high-quality products. To explore the range of options that TUBS and t2h can provide for your home's upgrade, visit us in-store at our Vaughan or Etobicoke locations to speak with a Brand Ambassador or book a virtual consultation on TUBS 360.