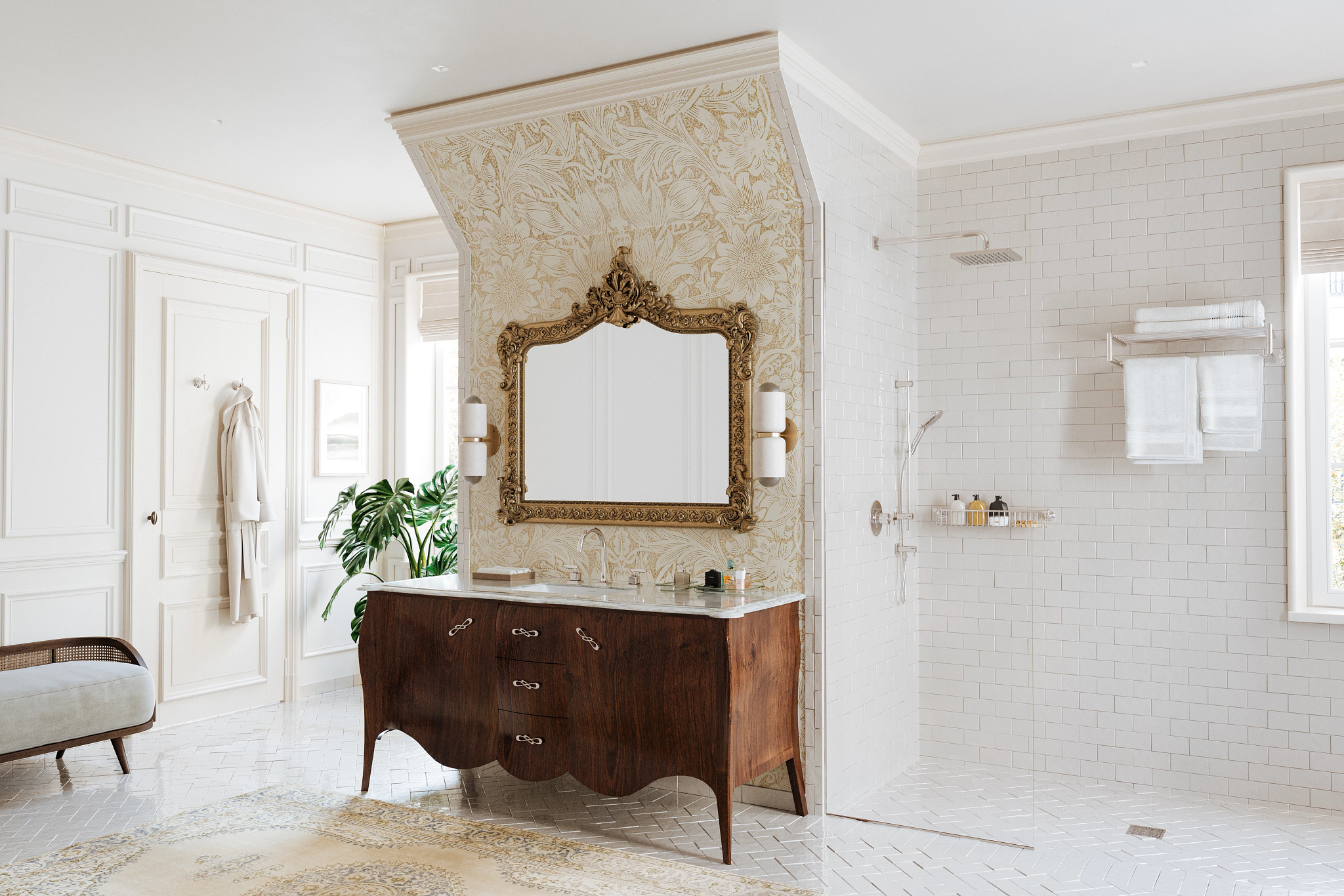 House of Rohl® is a portfolio of luxury, decorative plumbing brands curated from around the world – allowing you to tell your own story of a life well-crafted. They have raised the standard for luxury, fine craftsmanship and distinctive design with the five brands under their umbrella: Riobel®, Perrin & Rowe®, Shaws®, Victoria & Albert®, and Rohl®. Each brand has a unique story that connects craft, place or origin and specialized techniques that deliver timeless design and a wide range of fixtures and fittings. Together, they bring a richness of heritage, innovation and design to your kitchen and bath. 
The designers at House of Rohl® are on an endless journey to create the finest in artisanship, craft and technical prowess. Their products reflect tangible mementos of passion, dedication, artistry and heritage through the ages – complete with impactful, intricate details. Each brand offers a wide range of fixtures that combine functionality, quality, and fine design to create innovative, unique, and luxurious products. They see the potential in stone and clay, brass and steel, poured and casted, glazed and fires, and the transformation into the finest of fixtures. 
House of Rohl® is made for those who pursue rare beauty and inspired design, who have a unique perspective and provenance, and a deep affinity for hand-crafted, one-of-a-kind pieces. Their audience are authentic, detail-oriented, fine-art seekers who believe in leading-edge design – allowing House of Rohl® and their portfolio of brands to fine-tune their products to meet the unique needs of their customers.
Their innovation and craftsmanship is apparent in each and every collection they release — including their new and exciting Apothecary™ Collection by Rohl®. The collection draws inspiration from the angular shapes of bottles in old apothecary shops — bottles that once held potent elixirs and are now sought-after collectables. Vintage design is used as inspiration to transform the fixtures into transitional silhouettes of contoured elegance and nuanced simplicity. Handles with squared-off lines, beveled edges, and chamfered corners are balanced by the elevated arc of the faucet for an enduring design that's eminently collectable in and of itself.
We are proud to house a one-of-a-kind, in-store, House of Rohl® shopping experience at all of our TUBS and TUBS2Home locations. The House of Rohl® Premier Partner boutique is an immersive, comprehensive and integral part of TUBS and t2h that perfectly encapsulates the brands' carefully curated design. 
We are thrilled to welcome you in-store, where our dedicated Brand Ambassadors are available to guide you through our full selection of House of Rohl® products to ensure you can explore the endless opportunities to bring premium design into your bathroom. To learn more about House of Rohl®, visit our website.