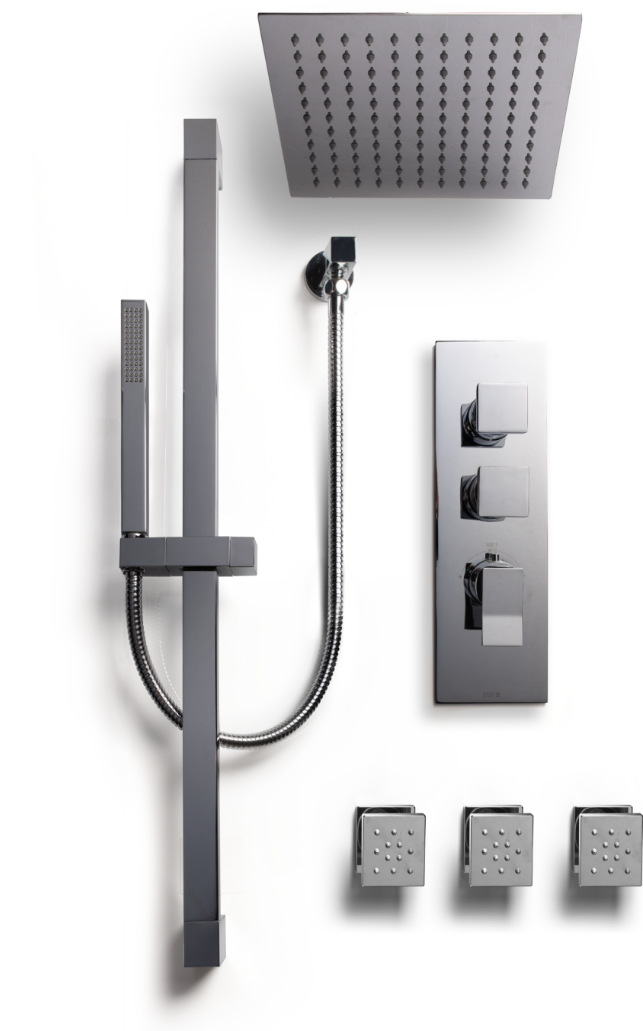 Performance to
Excite the Senses.
At TUBS we are united with our
customers and Premier Partners in
offering an exceptional value-add that
excites the senses. Our Unity Program
includes high-performance, state-of-the-art
upgrades by the biggest names in
high-end bathrooms.
With a combination of performance,
quality and value, our Premier Partner
boutiques offer exclusive ready-to-go
luxury kits with enhancements offered
nowhere else. No waiting for delivery,
no hassle, all reward. You're one step
closer to the best shower experience
of your life.
Excite your senses with the Unity
Advantage. Available only at TUBS.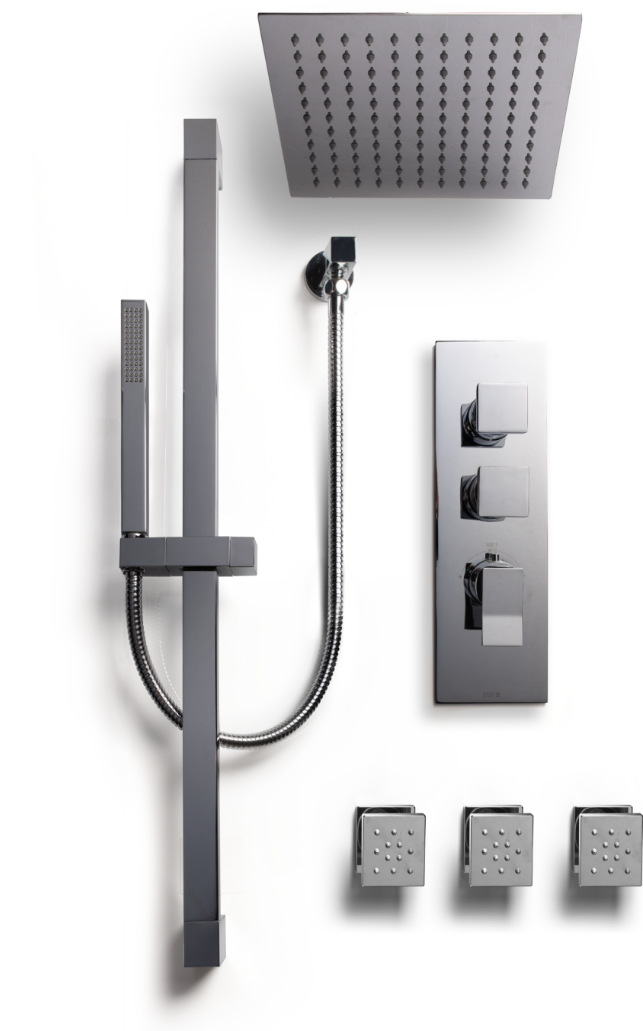 Our Tiered UNITY
Advantage offers
3 Levels of value
Our Unity program offers value-ads for all price-points. Regardless of your
budget, we've got incredible upgrades available from luxury brands
available exclusively to our customers.
Premium

Deluxe

Superior

Partners
Vida Thermostatic Kits, Sky Pressure Balance Kits
Riobel /
Rubi / Alt Aqua
Aquabrass / Aura
Aquadesign / Brizo
Rubinet / Hansgrohe / Cabano
Rain Head
8 Inch
10 Inch
12 Inch
Shower Arm
14 Inch
14 Inch
17 Inch
Union
Standard
Standard
Performance
Slide Bar Assembly
with Hand Shower
24 Inch
5 Function 4" Round
1 Function Square
24 Inch
5 Function 4 3/4″ Round
1 Function Sleek Square
30 Inch Easy Slide
5 Function 4 3/4″ Round
2 Function Square
Look for the UNITY
seal on products
for exclusive value-ads.
Shop our online store to find products with the UNITY seal.
We've partnered with Premium Tier-1 vendors to offer
superior quality products and upgrades at incredible prices.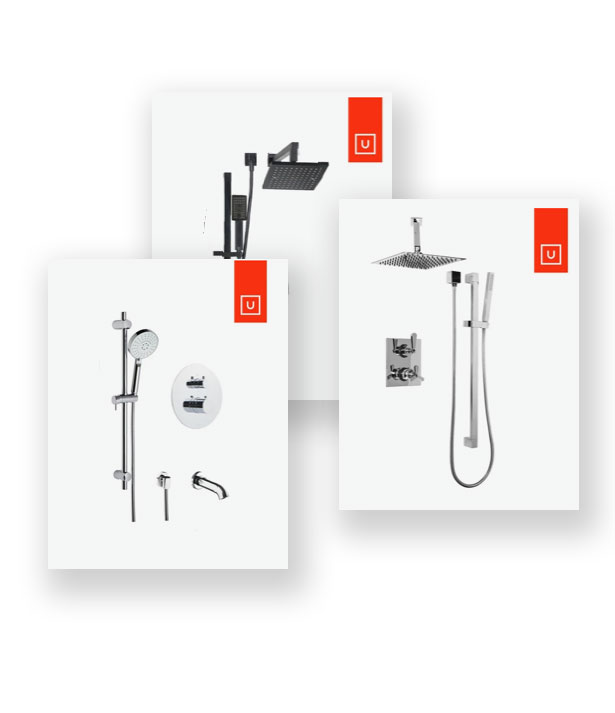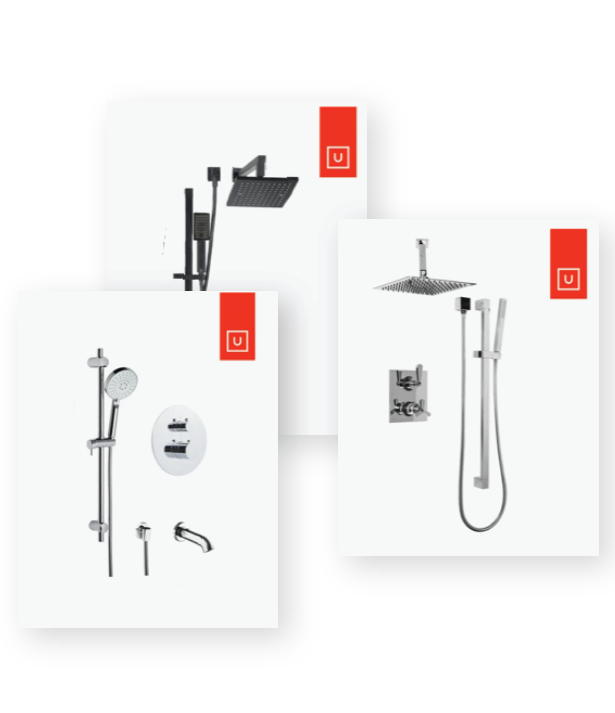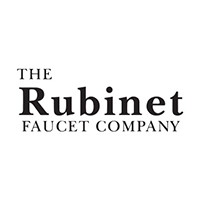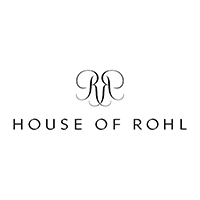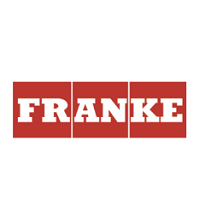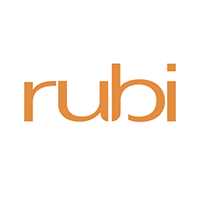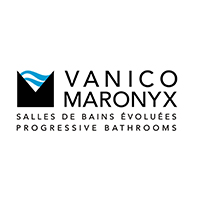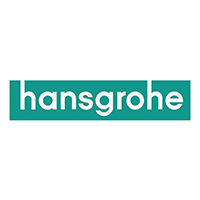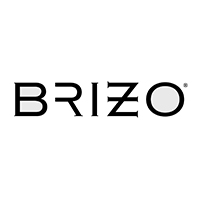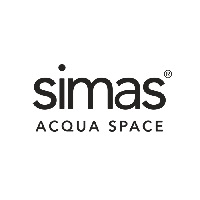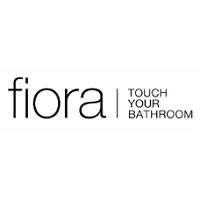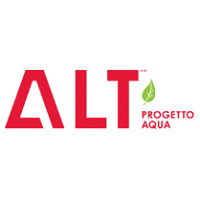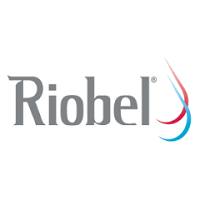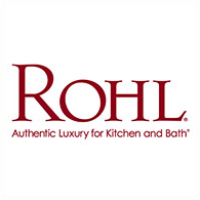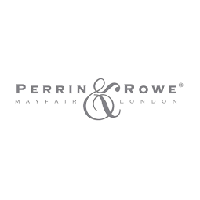 Explore our UNITY
products remotely in the
360 Virtual Showroom
Plan and design your full bathroom renovation virtually
with TUBS 360! Get inspired by browsing our
360 Discovery Showroom and bring your vision to life.