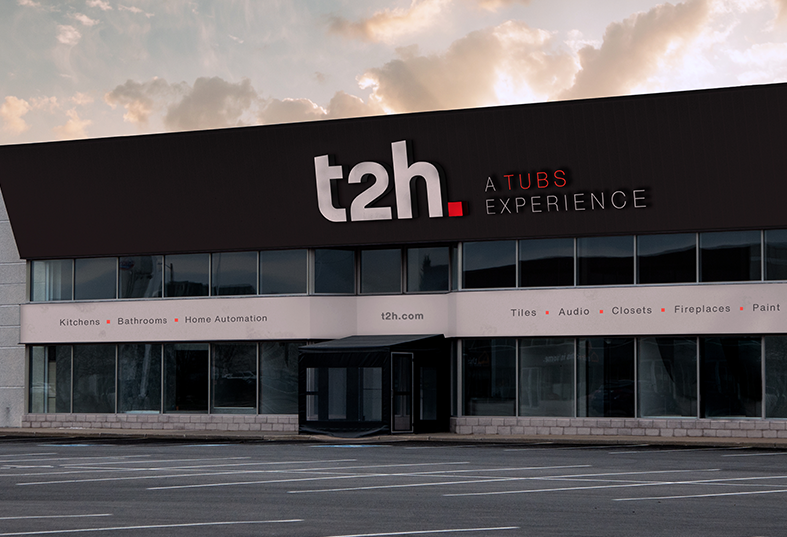 Come visit us starting November 1st for a sneak peek of our Premier Partner boutiques at our first ever t2h Experience Centre! While the full Experience Centre is still under construction, our 21+ Premier Partner boutiques will be open to the public! Come check out our new space and meet with a t2h Brand Ambassador to learn about our exciting expansion into full home renovation and automation solutions. 
Our boutiques are stocked with top-of-the-line, luxury products and fixtures from our Premier Partner's you've come to know, as well as a few new additions that we know you'll love! While our showroom is still under construction, we're excited to welcome you for a peak at our Premier Partner boutiques—which are more than enough to keep you satisfied while you await our official showroom opening! We are located at 7979 Weston Rd in Vaughan.
A Space to Collaborate 
Renovations can be stressful and overwhelming, which is why we created the t2h ecosystem to be more than just a showroom, but an experience. It's a creative and inspiring space, designed to bring enjoyment back to designing, planning, and purchasing products for your renovation projects. We've pivoted from focusing solely on the bathroom renovation space and have expanded into kitchens and home automations. And to make your experience even more enjoyable, we've built out our showroom to include multiple exciting parts, such as: 
Our Experience Cafe

Concierge

Collaborative Workstations

Full in-store Condo

Townhall

Private Meeting Rooms

An app for our repeat customers, such as designers and contractors
Shopping at t2h gives you the chance to connect with our dedicated Brand Ambassadors, who function as an extension to each Premier Partner's own team. They care deeply about your satisfaction and want to make sure you're completely happy with your renovation. That's why we offer complimentary sessions where our Brand Ambassadors take a deep dive into your vision and use their extensive knowledge of the home-renovation space to ensure we provide you with the right products and connect you with the right people to get the job done. 
With our evolution into the full-home renovation and smart-home automation space, we wanted our guests to feel as if there are no limits to what they can create. In our new t2h discovery centres, guests have space to collaborate with designers, gather inspiration, and even sip on a latte from our t2h café. 
The #countdowntot2h is on and we're constantly unveiling new and exciting updates on our Instagram page, @tubs2home! Visit us on Instagram or at t2h.com to follow our journey!