2020 has been an unforgettable year to say the least. We've faced a pandemic for the first time in over a century, many of us started working from home full-time, and the way we go about our everyday lives was completely upended. With that said, this year hasn't been all doom and gloom. The coronavirus pandemic forced us to slow down, and we got the unprecedented opportunity to reinvent our spaces with our newfound time.
If you're in the process of renovating your home, these 5 bathroom design trends are definitely worth taking note of!
Trend #1: Black Is In
Grey was a big trend in bathrooms in 2019, but this year has been all about black. People have been showing a preference for darker tones in their faucets, mirrors and other fixtures in their bathrooms. Matte black finishes, in particular, have become very popular.
Lucky for you, several of the products we carry at TUBS come in a matte black finish! Whether you're looking for a sleek Rubinet 20LA fixed shower head or a Riobel Kubik Single Handle Tall Lavatory Faucet, we have a vast selection available.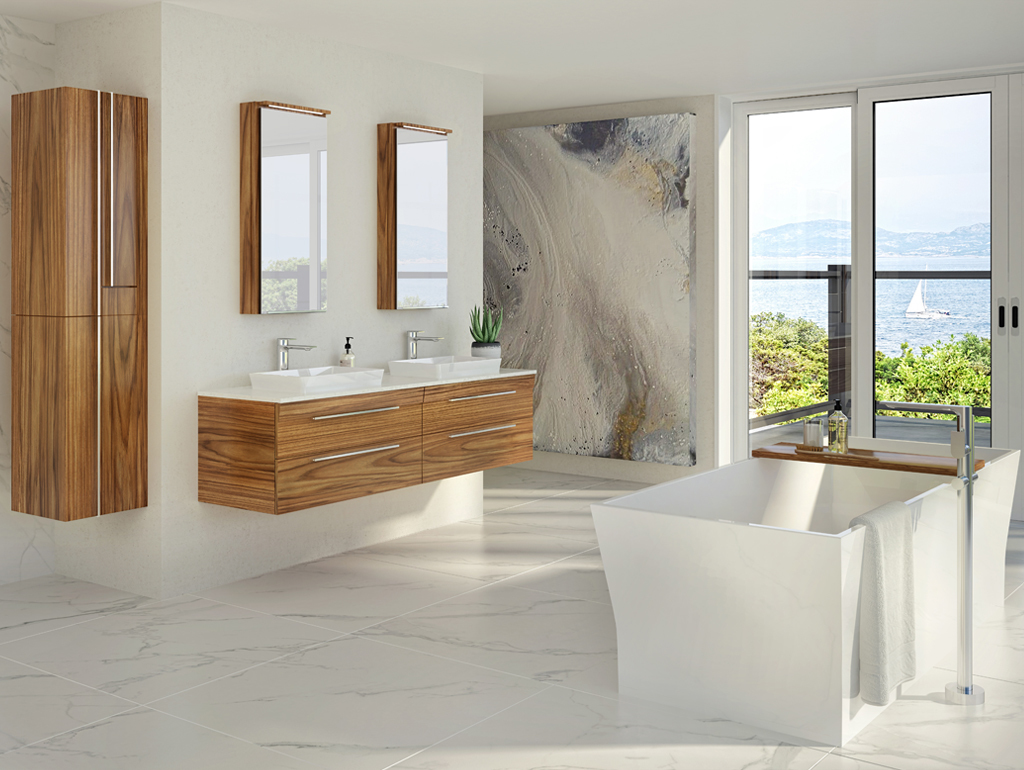 Trend #2: Wooden Accents
With grey colour schemes slowly being phased out, wood accents are yet another trend that has been making a comeback. Wood accents add a traditional flare to otherwise modern bathrooms, and various shades can be used to compliment both white and darker coloured rooms.
One of the best ways to incorporate wooden accents into your bathroom is with a wooden vanity. Vanico Maronyx has a beautiful selection of wooden vanities, like the Soho collection vanity made with Mozambique wood.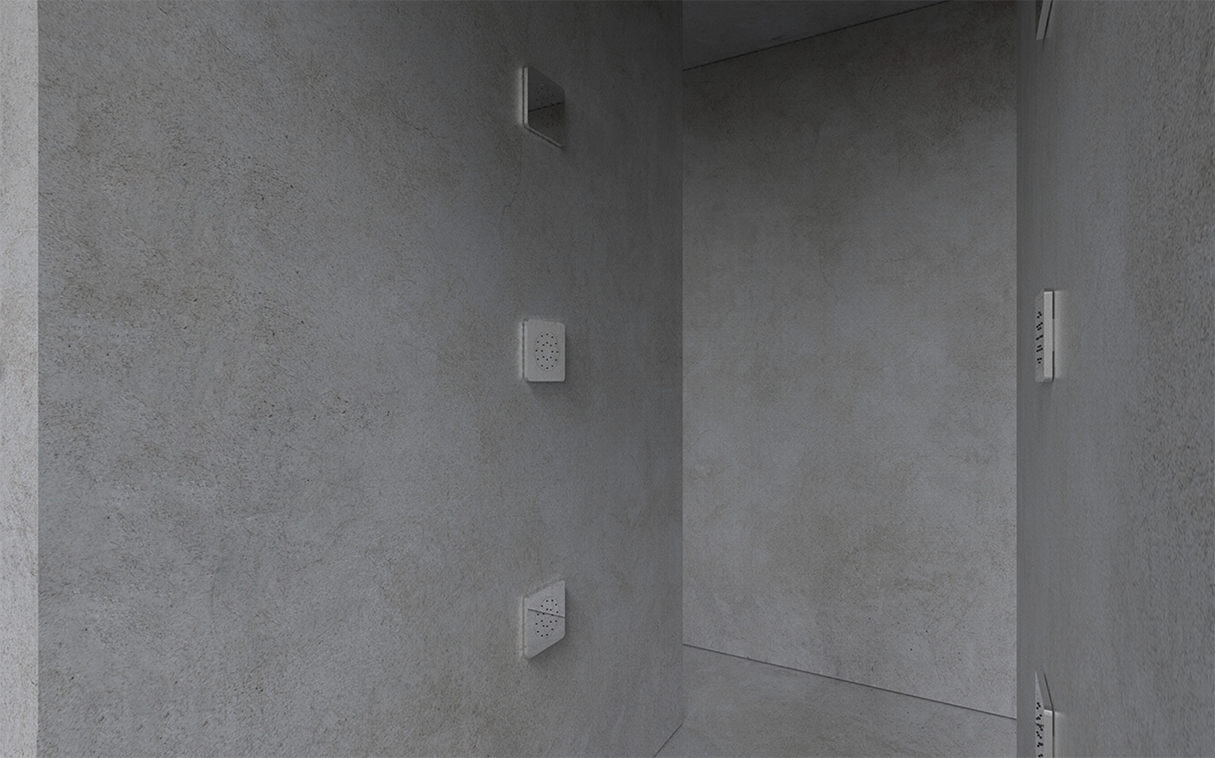 Trend #3: Open Showers
When homeowners embark on a renovation of any kind, one of their main goals is typically to have more space. For bathroom renovations specifically, an open and spacious shower is highly desirable.
At TUBS, we carry a wide selection of open, glass showers with innovative functions, like the Vanico Origine Collection shower pan. For a bathroom reminiscent of Kim Kardashian's famously minimal and modern house, opt for the Shower & Co Panorama Collection by Italian Bathware.
Trend #4: Brass Fixtures
Brass fixtures are an elegant yet modern addition to any bathroom. When they are subtly incorporated into a bathroom, their beautiful warm tone adds dimension and a luxurious feel. Sometimes it's nice to change things up and not go for the sleek and polished chrome fixtures that most people would pick!
House of Rohl's Graceline Wall Mount Widespread Bathroom Faucet in French Brass is a fixture that perfectly embodies a subtle piece that can add a certain je-ne-sais-quoi to your bathroom!
Trend #5: Freestanding Tubs
Nothing exudes a sense of luxury quite like a sophisticated freestanding tub. These architectural masterpieces are a standout piece in modern bathrooms, and there's a high demand for them among homeowners.
From the Victoria + Albert Barcelona 3 Freestanding Tub (available in 194 colours) to the Fleurco Aria Crescent tub, we have no shortage of this updated take on a bathtub at TUBS!
Whatever fixtures and fittings you're looking for to make your dream bathroom a reality, you can count on TUBS to carry them – and you don't even need to step foot into our store to browse our selection of luxury bathroom products! With our 360 Discovery Showroom, you can virtually walk through our flagship inspiration centre whenever you please. Starting your renovation journey has never been so easy!