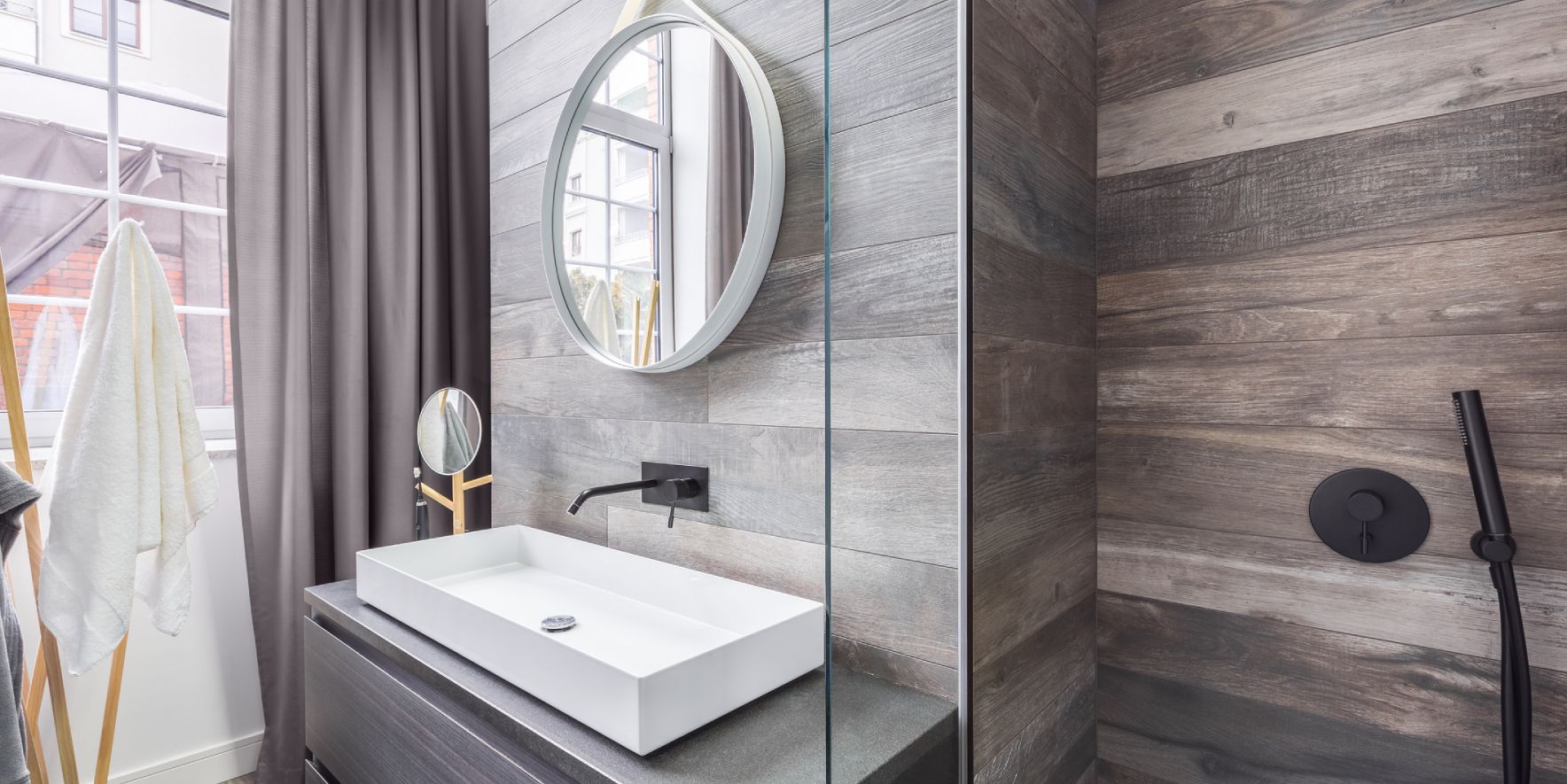 Choosing a bathroom faucet can be tricky. Whether a full remodel, or simply a replacement, the choices of style, material and finishes can be overwhelming. We know whichever faucet you choose, you're going to want it to last a long time. Lucky for you, you've come to the right place! Without further adieu, we offer you our expert advice on finding the perfect faucet:
There are 2 things to consider while you are researching spouts during the initial planning phase of your reno; space & functionality
Pay attention to your space
If you have a shelf above the sink, a tall spout may not fit.
A faucet with a short reach might splash water behind the spout when you wash your hands, causing water damage to the vanity or surrounding decor.
Consider function
A classic straight spout is functional, but lacks height, making cleanup more difficult.
Gooseneck faucets have the height but tend to splash in shallow sinks.
Once you have established the space you have to work with and which type of faucet would work best for you, its time to talk aesthetics.
Finishes & Style
Rule number one in selecting a finish is to ensure it matches nearby cabinet hardware, towel bars, or other finishes in your bathroom. If you plan on replacing all the existing hardware, your choices for faucet finishes are endless. Most faucets offer a variety of finishes, but keep in mind that not all finishes are created equal.
Some things to consider before you select a finish are:
Modern vs classic look and feel
Matching your current accessories
Overall durability
Chrome is the most durable and the easiest to clean, which is one of the reasons that it remains one of the most popular for commercial, public, and private washrooms. If your faucet will be in a main area that gets a lot of use, it's your best bet for long-term resilience.
Nickel finishes are usually labelled "brushed," "satin" or "stainless steel" and have a more muted shine. They're durable but more likely to show fingerprints and water spots, which makes them slightly more work to keep clean. To help combat the stains and smudges, some may have a protective coating.
Bronze faucets have a brownish tone and are often called "oiled" or "rubbed" bronze, but the surface is actually a coating (such as epoxy) rather than metal. This coating is fairly tough, but it is possible that it can chip or scratch more easily than solid metal.
Matte black faucets are an increasingly popular option for bathrooms because of their ability to match other items, such as vanities and accent pieces. If you want to make a statement or you are doing a smaller renovation that doesn't involve changing all aspects of your bathroom, matte black is a great option. Other benefits are that it's easy to clean and doesn't show dirt, fingerprints or water spots as easily as some other finishes.
Style
Most people choose fire protection Orange County a faucet based on looks alone and that's a mistake. Looks are important, but you can usually get the look you want without compromising on convenience and long-term dependability.
It's important to invest in a high-quality faucet because you get what you pay for. If you find a deal that seems too good to be true, it probably is. You don't want to be stuck with a low-quality faucet that will leak or need repairs or replacing in a year from now.
Below are some of the great products that we carry and recommend considering for your project: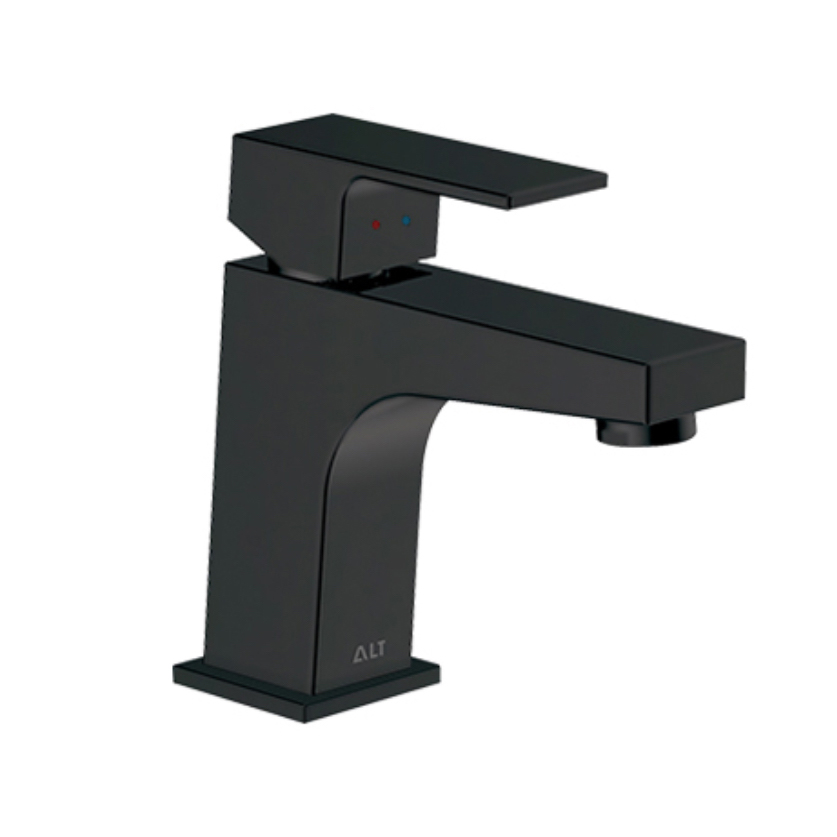 The ALT Riga
The ALT Riga is a single-hole lavatory faucet in Electro Black finish. ALT offers made-to-measure products for builders, contractors, plumbers, architects and designers alike. ALT offers a full range of UPC certified bathroom collections, shower components and accessories that don't compromise on design, functionality, materials or manufacturing techniques. The Riga faucet is a lead-free solid brass, that provides aerated water flow from a single volume and temperature control lever.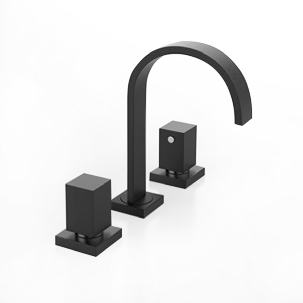 Aura's Fountain Blu
Aura's Fountain Blu faucet is a widespread lavatory faucet in matte black. AURA offers a collection of modern luxury bathroom products that provide a sleek look and pair perfectly with natural wood, sleet and granite, making for a modern organic look is unlike anything you've seen before. This faucet's modern lines, organic materials and handcrafted precision will be sure to elevate your space.
IB Italian Bathware SuperBox
Single hole lavatory faucet in chrome is a modern twist on a classic. IB Italian Bathware is enriched with enthusiasm, desire, family and their Italian roots. They are committed to only providing the very best quality products as their bare minimum. Made from lead-free solid brass, this faucet provides crystal clear water flow and design like no other.
Whether you prefer timeless classics or new-wave, rustic or elegant, modern or a splash of vintage, we can help you build a bathroom you love without compromising on form or function.
Connect with one of our experienced interior design specialists today to learn more about our products, and how we can marry your inspiration, needs and budget. Let's build your dream bathroom!