Whether you have a powder room that isn't functional or a master bathroom that's built like a closet, a small, inefficient bathroom can make routines feel like a lot more work than they need to be. Luckily, our experts have compiled a list of ways to upgrade a small bathroom to help you make the most of your space. With TUBS, you don't have to find a new home in order to optimize your bathroom and live large!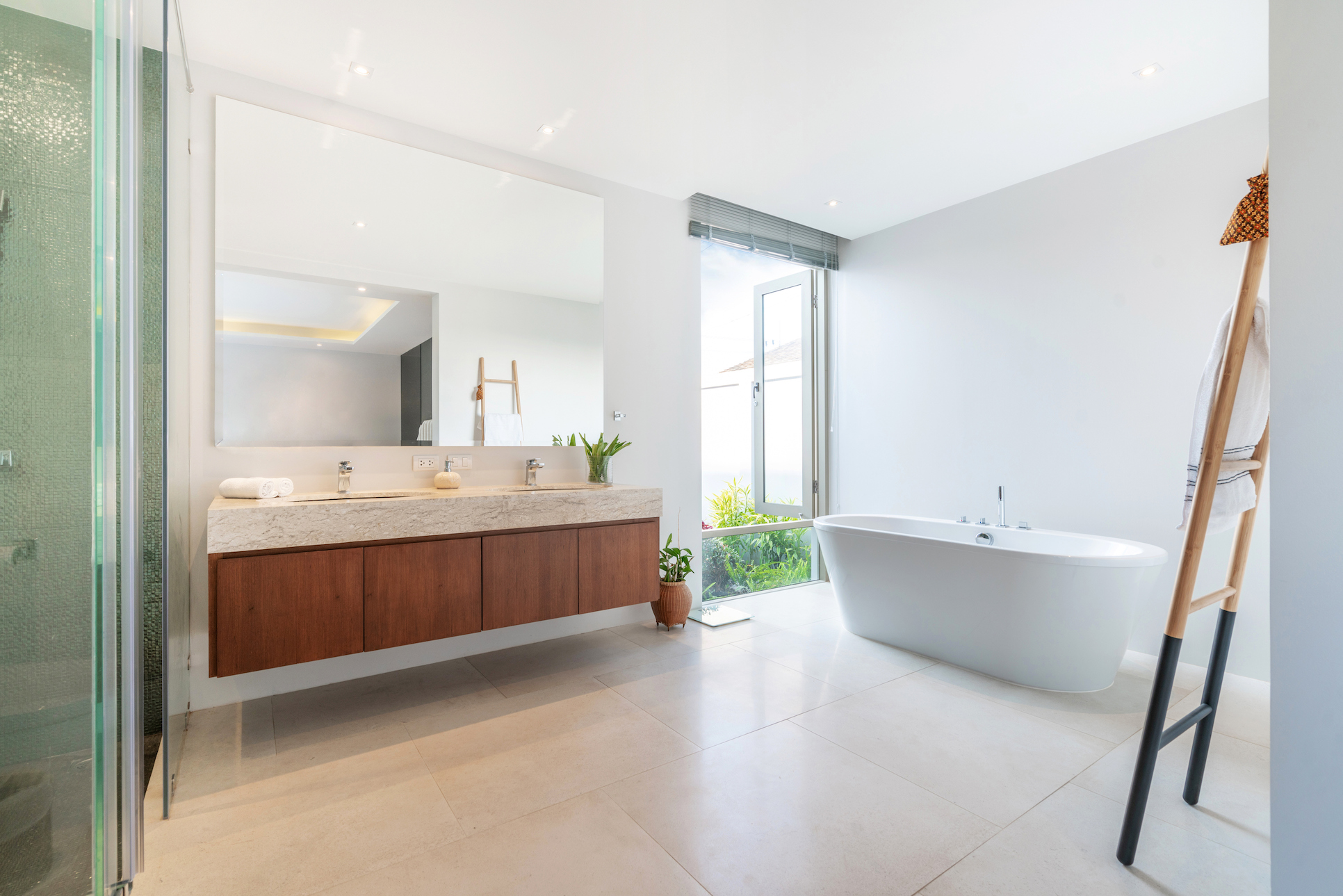 1. A Big Mirror
Big mirrors tend to give the illusion of space. Swapping out your current mirror for one that takes up the majority of the wall will help open up the bathroom by giving it an airy feel. If you're sharing the bathroom, a larger mirror will also eliminate any fighting for mirror time before heading off to work. Try the Holborn Wall Mount Mirror by Perrin & Rowe for an elegant touch.
2. Replace Doors With Sliding Doors
Replacing any doors on hinges with sliding or pocket doors in your bathroom will save a lot more space than you may expect. This way, you'll be able to place furniture in the space where your door would've wasted the space. Another alternative? Switch the hinges on your door to open the opposite way, outwards.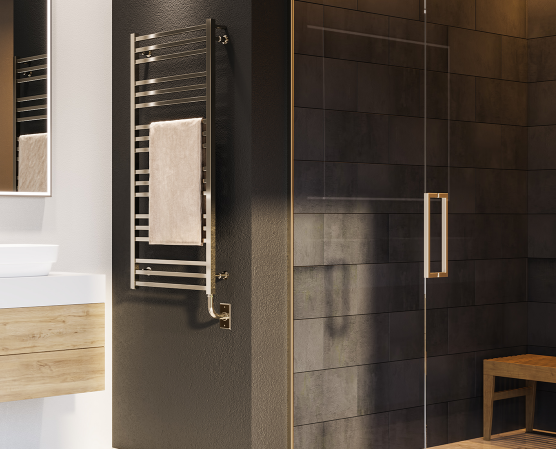 3. Storage
What you lack in closet space, you can make up for with functional storage. Choose items that are designed to help you save space and keep your things organized, like the Aura Plato Floormount Vanity. You can also opt for towel racks that are mounted directly to the wall, like the Kontour Square Electric Towel Warmer from ICO. That way, you'll know that everything has a place and clutter will be eliminated, making your bathroom feel even bigger.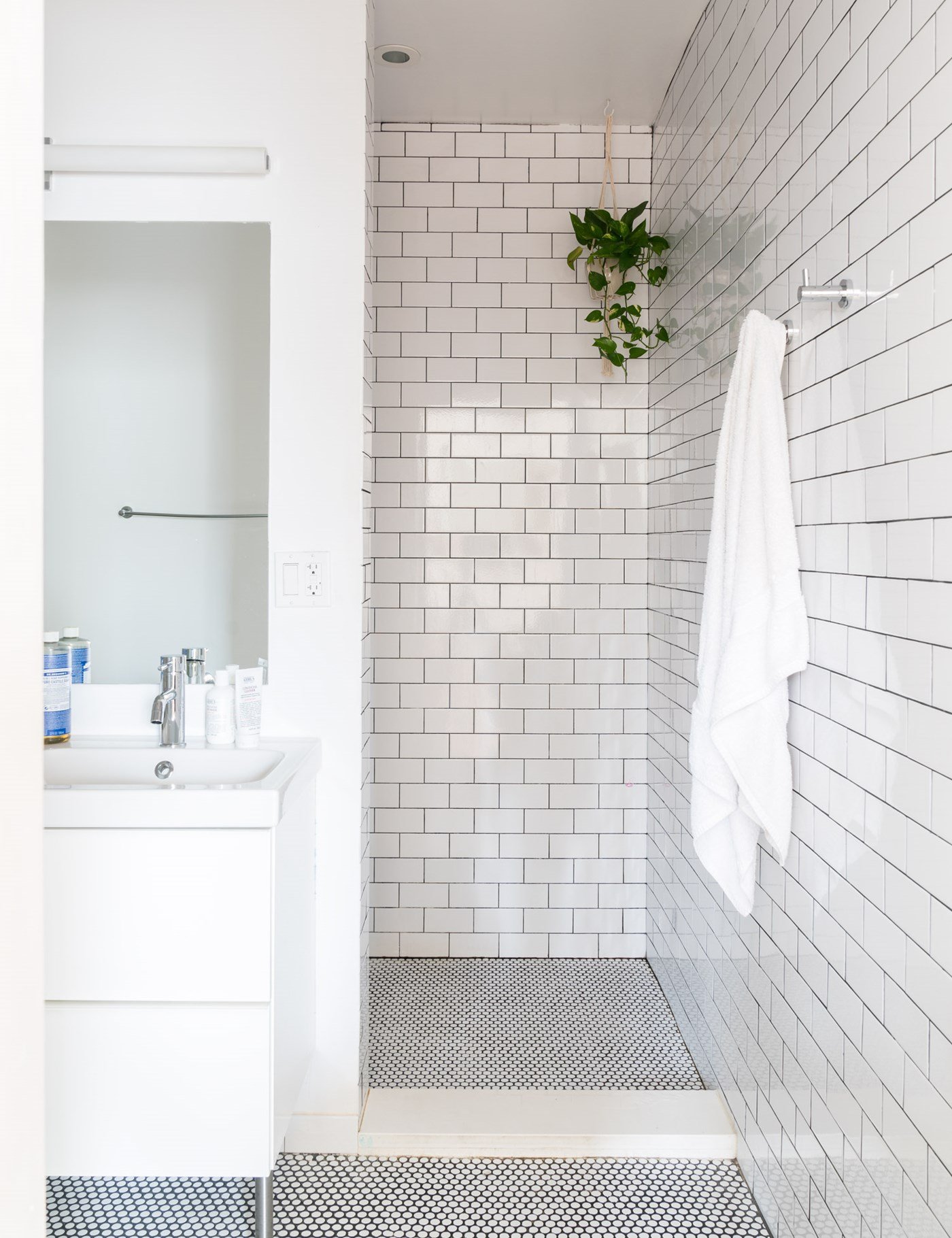 4. Colour Choices
Small spaces often come with little to no natural light, so picking a bright paint colour can help your space feel brighter and bigger. This can be achieved through using light colours like All White from Farrow and Ball or wallpaper like Blossom from Fap Ceramiche.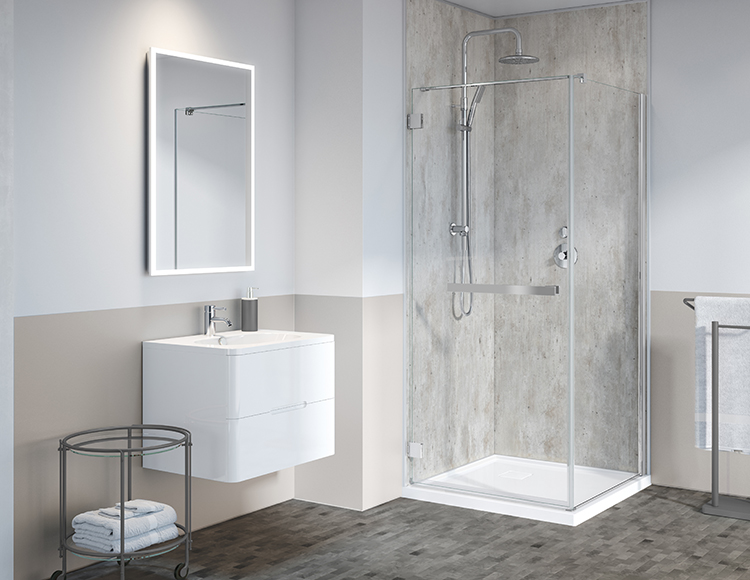 5. Glass Shower Doors
Oftentimes, a solid-coloured shower curtain can close off a space and make it seem much smaller than it is. If your shower setup allows, a glass shower door is a great choice. The Vectra Shower Door by Fleurco will blend in seamlessly to your space, giving the illusion of free square footage.
There's no need to compromise with TUBS. Our large selection of products and design experts ensures you the perfect space, everytime. So skip those rushed, chaotic mornings in a cramped bathroom and visit TUBS 360 to book a complimentary consultation with us today!