Those who live in a city are all too familiar with the feeling of finally finding your dream home—with the floor-to-ceiling windows, marble countertops, and prime downtown location across from your favourite coffee shop—except the bathroom has the square footage of the closet Harry Potter used to live in.
As space in the city continues to decrease, and home demand continues to increase, it's become increasingly common to work with smaller spaces. If you're feeling cramped by your current bathroom layout, consider some easy alternatives to upgrade your space – that won't break the bank. Below, we've outlined some easy alternatives to moving or renovating that will give you space to breathe and make your bathroom a sanctuary – no matter the size.
Upgrade Your Paint Shade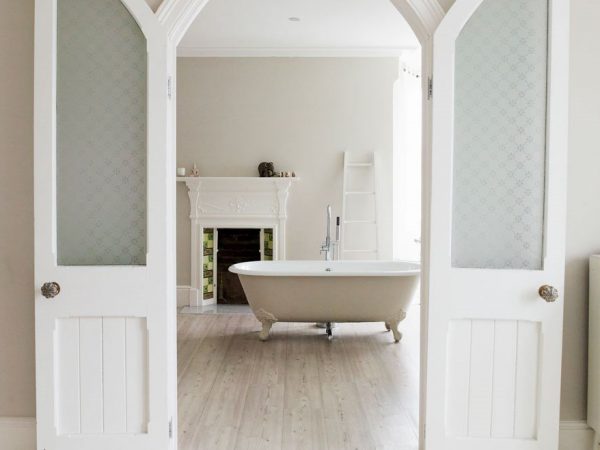 It's no secret that lighter colours work optical magic in small spaces, transforming dark, tight rooms into light-filled oases. Farrow & Ball's luxury colour range is unmatched, and with their selection of high-quality shades you're guaranteed to find an option that works best for you (and your bathroom). We recommend Wimborne White, a warm-toned cream that will not only help to brighten up your bathroom but it will instantly make it look more chic and polished. 
Make Your Space Bigger—Without Renovating
Adding a large mirror to your space is one of the easiest, most feasible additions that will help you maximize your bathroom layout. Not only will it open your space up, it will make getting ready a breeze (no more standing on your tip-toes to see eye-to-eye in the mirror mounted to the cabinet above the bathroom sink). We're partial to the Fleurco Luna Sunrize LED Lighted Mirror. Bordered with energy-efficient LED lighting, this mirror casts a warm, white light that is ideal for a mirror that you look in … every day. You know what we mean – that cold, bleak fluorescent-bulb bathroom lighting that wallows you out is so unnecessary. With Fleurco's lighted mirror, you get a two-for-one upgrade in terms of lighting and spatial maximization – and that's a win-win. 
Make the Most of Your Storage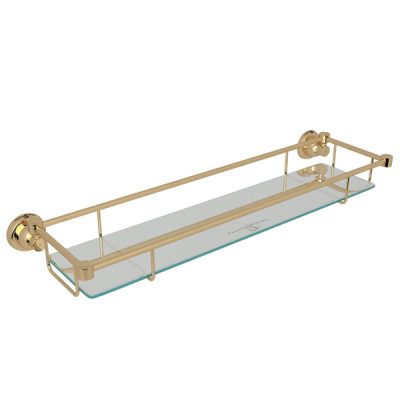 We all have more stuff than we think we do. Make the most of your bathroom space with smart storage that's designed to hold the bulk of your products in the chicest, cleanest way possible. With House of Rohl's Edwardian Wall Mount Tempered Glass Vanity Shelf, you can display your beautifully packaged products without littering your countertop. Mount the glass shelf beside your vanity for easy access and free up some much-needed storage space under the sink for what you don't want to see.
Whether you're looking to optimise your space or add a few key pieces to streamline your home, TUBS and t2h offer an extensive selection of high-quality products. To explore the range of options that TUBS and t2h can provide for your home's upgrade, visit us in-store at our Vaughan or Etobicoke Experience Centres to speak with a Brand Ambassador or book a virtual consultation on TUBS 360.