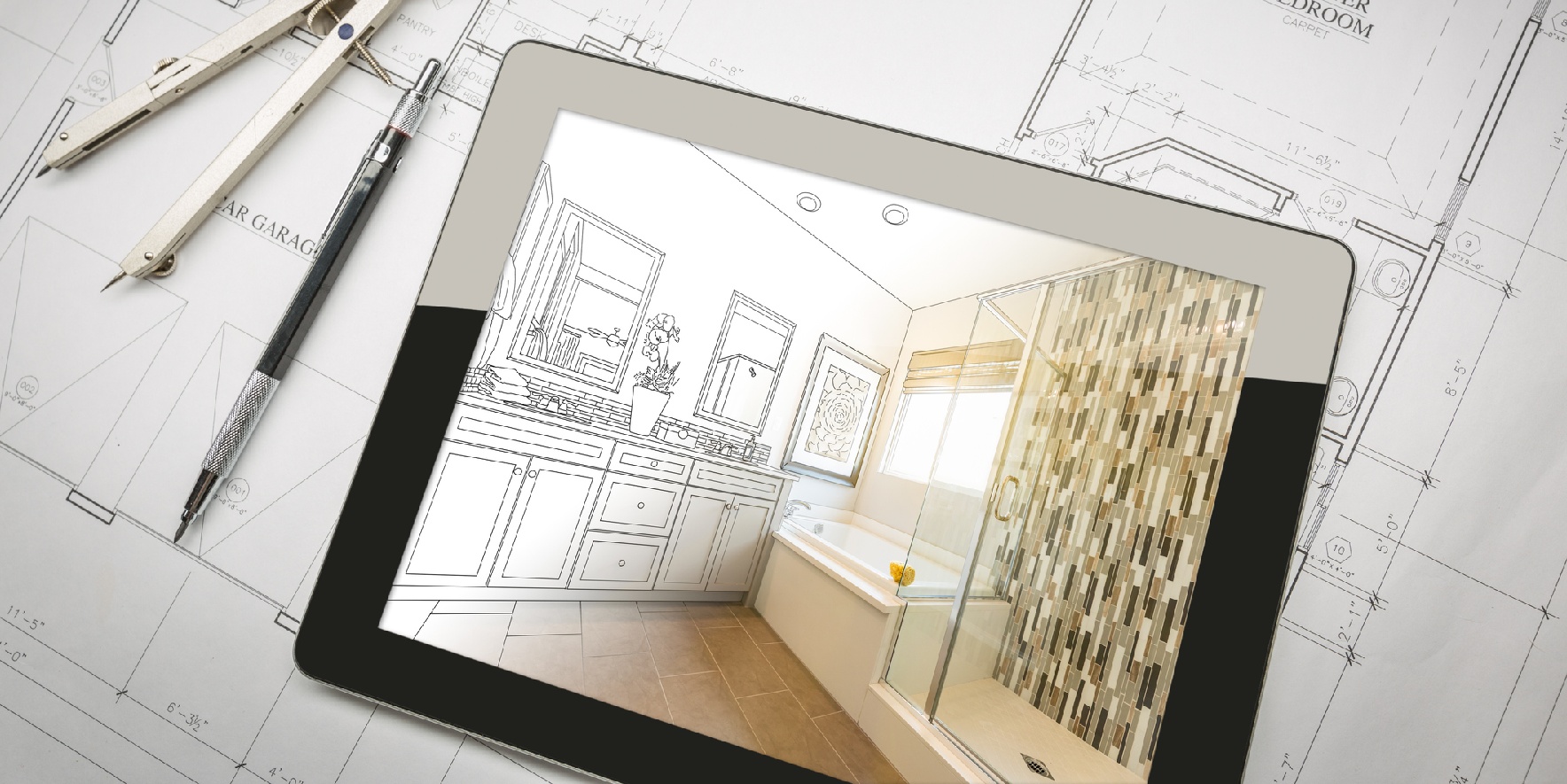 To usher in a new era for your personal spa and oasis means everything from the tile design and layout to selecting fixtures, to the lighting has to be carefully considered. And while we all love looking at inspiration photos online, when it comes to getting started, it can seem like a gruelling task.
Creating a truly luxurious bathroom experience means being upfront with and accepting certain limitations – and the best part is that you never have to go it alone. Working with a professional team will help consult you on the anatomy of what's involved, and how to make your wish list possible. Here are a few ways you can get started to be in control of your bathroom remodel.
Plan the work, work the plan
The exciting first phase of your remodel is going over every angle to this project, and level setting everything before you start.
Figuring out your budget and time constraints. Talking about the measurements you have to work with. Are you sacrificing fashion for more function? Are you trying to make more happen with less?
Injecting a sense of character and personality into a bathroom doesn't happen without meticulous planning from the onset. But when you throw every variable on the table, you can be in full control of all the moving parts and be the CEO of your remodel.
Embrace the process by finding inspiration
Beautiful bathrooms start with an idea, and can always be traced back to some sort of inspiration piece. When perusing all of the latest styles, whether it be a stone tile marble floor bathroom, white cabinets, marble countertops and all the organic touches that go into mastering a space, having a bathroom that you will never tire of means casting a wide net out and pulling from all corners of the design world.
Building something refreshingly bold is creating a space that will stay classic and true with the times. Clean lines, colliding with neutral colours. Accented fixtures and vanities for a refreshing experience. Finding luxury in simplicity. There's no right or wrong way to go through your inspiration stage, because it's truly unique to you and your slice of the world.
What's the purpose of your remodel project?
Figuring out the 'why' behind your remodel will set you on a course for success.
If it's a cosmetic touch or more of an invasive surgery, like adding windows and skylights, or just focusing on overhauling the shower, it's important to go into this project knowing exactly what you want changed and why you're doing this.
When you separate your priority list between the necessities and the nice-to-haves, you know what your bathroom objective is and you won't throw away time and money getting sidetracked on other areas that are vying for your attention. Think back to why you started on this project in the first place, and if your tactical list has expanded since then.
Have a realistic understanding of your wants and desires
It's always easy to armchair quarterback and shout ideas to your television when watching your favourite home renovation show, but when you're in the trenches and every decision gets magnified – it's not that easy. And sometimes that curated Pinterest board really starts to push the boundaries of what's actually realistic. It's a good problem to have when your imagination takes the wheel and runs wild, but one of the challenges to a bathroom remodel is accepting the reality with the space available and the budget allotted.
It means understanding what you can and can't do with load-bearing walls. If it's possible to install a large rain shower inside a brand-new skylight well. What happens with your plumbing if you build a tropical look with a natural stone wall in the shower? How to make tiny space work for you. Or just figuring out how to infuse more natural light into the space based on the bones and load-bearing walls. Start tossing everything out and trim from there.
Enjoy our new Virtual Shopping & Design Experience
Sometimes the bathroom remodel process can be a lonely one, confined to your own personal research.  Our new 2-tier consulting service – either in our showroom or from the comforts of your home via a Zoom video call – is an immersive virtual shopping experience to take your bathroom remodel to new heights. You will work with a dedicated brand ambassador and design consultant to help bring your plan to life. Consider this your virtual visit to our inspiration centre where we marry our superior product and design knowledge with your vision and inspiration. Your bathroom vision collides with our personalized design service to really elevate your project to the next level.