DXV is the crème de la crème of the home renovation and design world, offering a curated selection of bathroom and kitchen fixtures that draw on historical design trends for inspiration. DXV's attention to detail brings the best of the past into the present—merging classic design with modern technology, to bring only the best products to your next renovation.
DXV has opened a beautiful boutique within t2h
We are proud and excited to announce that as our newest Premier Partner, DXV has opened spacious boutiques in our t2h Experience Centres. DXV's selection of impeccably designed fixtures will be exclusively available to view at our Etobicoke and Vaughan locations, one of the only physical retail spaces in the GTA to host this line. 
With an exemplary eye for design, functionality, premium materials and quality, this is a high-profile Premier Partnership that will establish t2h as the number one place to shop for luxury home fixtures.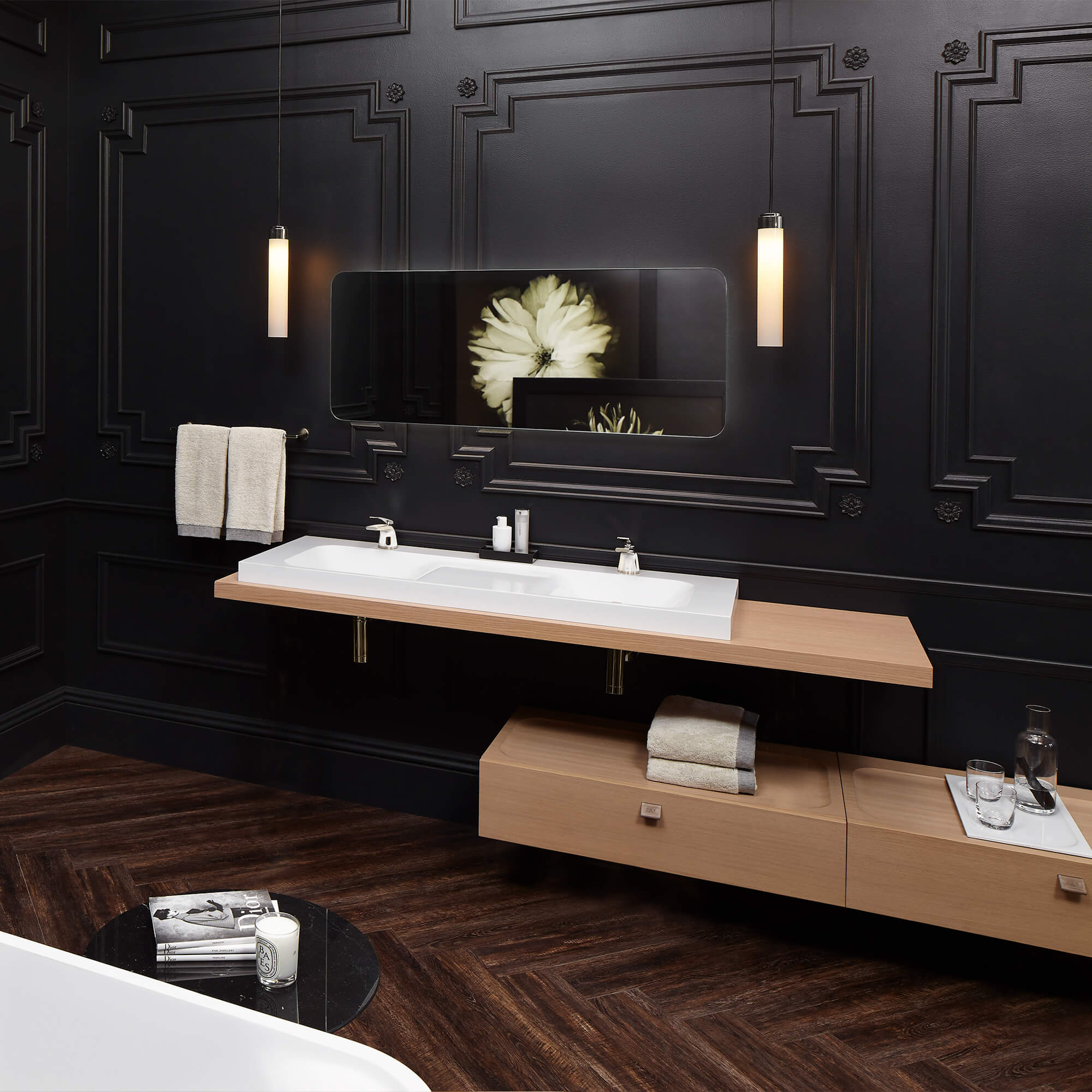 DXV offers four, timeless collections
DXV offers four timeless collections, each encapsulating a curation of micro-collections. We're excited to offer you a range of luxury products based on the period of time that sparks your interest, whether you're drawn to classic designs or modern luxury. 
The Classic Collection charts a thoughtful course through history, starting with the St. George Collection. Inspired by late 19th and early 20th century design, this collection offers luxury bathroom fixtures anchored in classic, sculptural design.
The Golden Era Collection is the Gatsby of bathroom design, with a selection of pieces inspired by 1920's glamour. Sourced from luxury European materials and crafted using Carrara marble, this collection offers a rare combination of intentional design and high-end quality. 
The Modern Collection is sleek and peaceful in design, perfect for transforming your bathroom into your personal oasis. If you're looking to elevate your space with the highest degree of modern functionality, look no further than the Contemporary Collection, which merges innovative design with ultra-modern aesthetics (think clean lines, balanced proportions).
The definition of luxury
DXV is the ultimate supplier of thoughtfully designed luxury bathroom and kitchen collections, blending the aesthetics of the past with the functionality of modern design. As a proud retailer of DXV, we have ensured that our Brand Ambassadors function as an extension of the brand and are able to answer any of your questions surrounding product releases, specifications, and preferred pricing. For more information, visit us in store at our Vaughan or Etobicoke t2h locations to view the full collection and speak with a Brand Ambassador. 
We are excited to welcome DXV into the TUBS and t2h family as a Premier Partner and are looking forward to what is to come!