Did you watch Chelsea Handler's Architectural Digest home tour and wish that you could replicate her entire house!? While you might not have the number of a celeb-backed designer in your phone to replicate her space, you can take inspiration from her home's carefully curated atmosphere.
In this blog, we'll walk you through how you can infuse your home with the warmth, vintage-inspiration and openness of Handler's California haven, with t2h.
To Add Warmth to Your Space . . . 
Opt for both a literal and atmospheric upgrade. We recommend installing the Dimplex Prism Series Linear Electric Fireplace to add rich warmth and depth to your living area (because, unlike Chelsea, we don't live in sunny California – and it's cold in Canada!). Why not take a page from Chelsea's book by displaying pictures and travel mementos, for warmth that will withstand the summer months. Redecorating and adding a personal touch with a photo wall or shelf of travel trinkets is an affordable way to add warmth to your home.
For a Vintage Feel . . . 
Redecorate with new accessories! We know, we know, this might seem counterintuitive. But an antique-looking accessory can add juuust the right amount of texture to your space. Perrin & Rowe offers a high-quality selection of vintage-inspired faucets that combine antique-aesthetics with modern functionality. Bonus: they'll add a Chelsea-Handler approved vintage touch to your home. The Georgian Era Deck Mount Soap Dispenser is particularly perfect for adding a vintage flair to your sink. It's what Chelsea would want. 
Open Things Up By . . . 
Getting inspired by nature. While Handler designed her home to open up to her drool-worthy California outdoor space, you can achieve the same effect with some crafty tiling. Adding bright tiling to your space is a creative way to draw in light and create a more open, naturalistic atmosphere. FAP Ceramiche is our go-to for top-of-the-line tiling in a variety of colours, shades and prints. For some California inspiration, why not redecorate with their Tropical Verde tiling? With its palm-tree pattern, you can pretend that you're in Chelsea's backyard.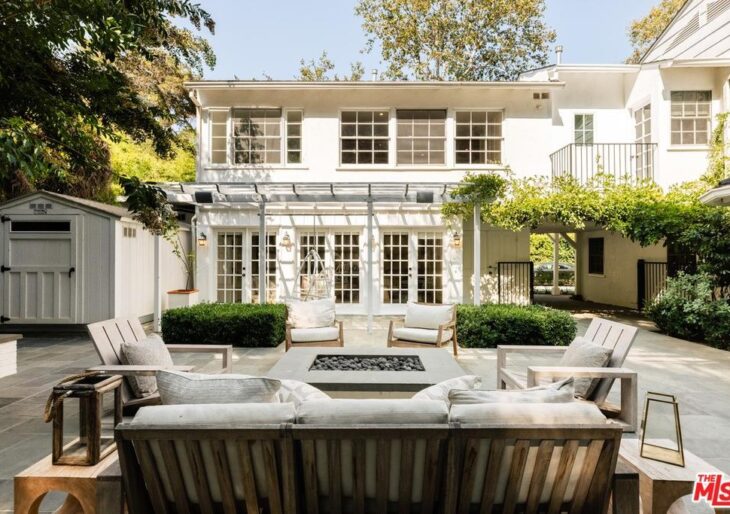 Whether you're looking to get inspired or to undertake a total redecoration, t2h offers an extensive selection of high-quality products. To explore the range of options that t2h can provide for your home's upgrade, visit us in-store at our Vaughan or Etobicoke locations to speak with a Brand Ambassador or book a virtual consultation on TUBS 360.