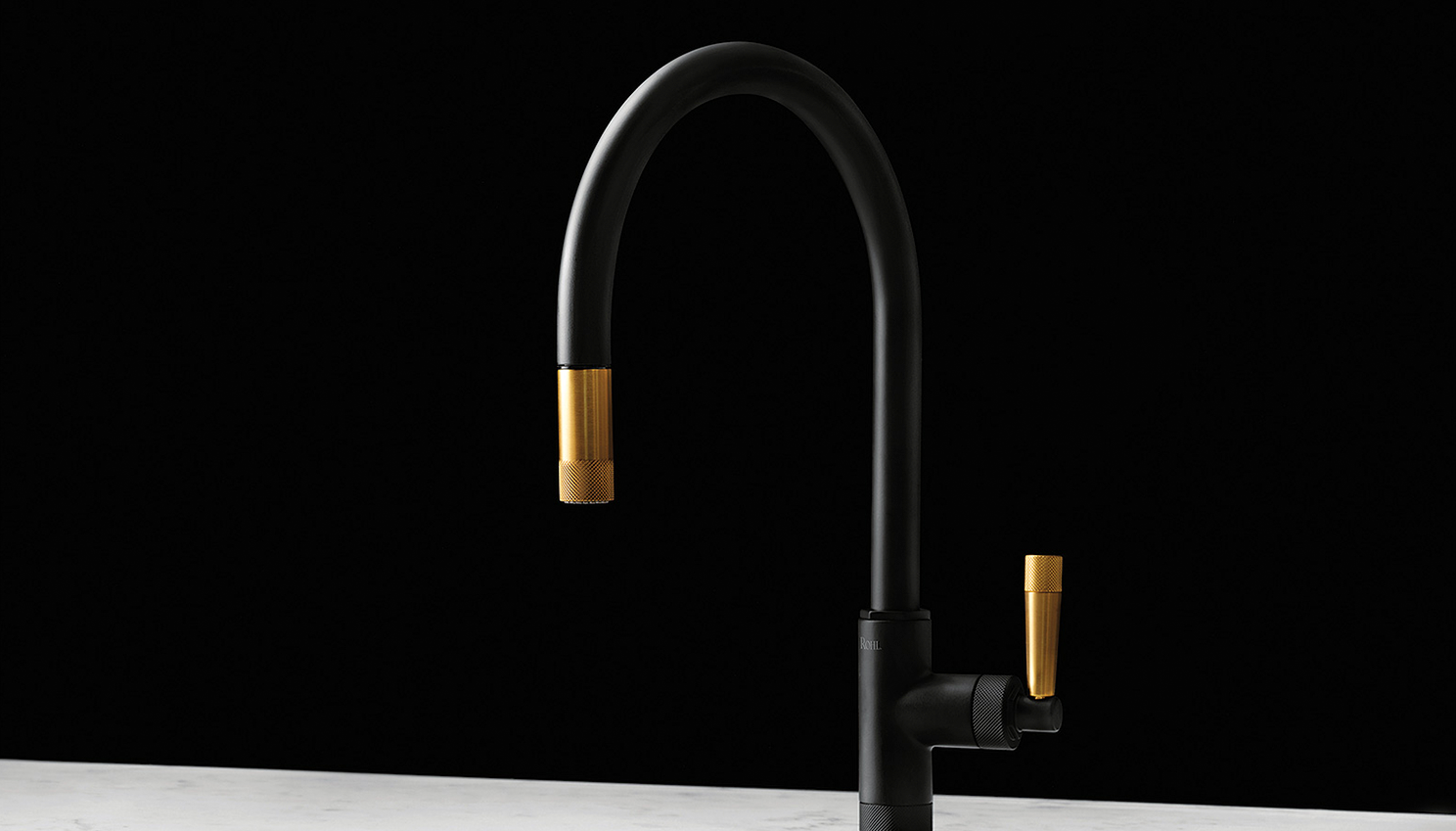 Faucets may not seem like the most exciting part of your bathroom makeover, but they are one of the most important. What other fixture in your bathroom gets as much use as the faucet? Washing your face, your hands, brushing your teeth, and the centrepiece of your mirror selfies: it's all your faucet. 
Therefore, it's crucial to make sure you're buying a faucet that not only fits your renovation aesthetic and goals, but that's practical, efficient, and will last for as long as you need it to. Read on to view some of our design experts' favourite faucets and why they would be perfect for your bathroom renovation.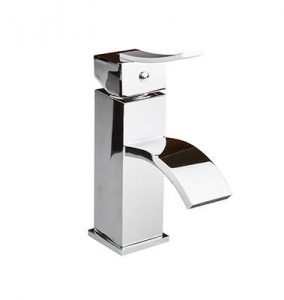 Vida Milia Faucet
The Vida Milia bathroom faucet is a great choice for a lot of reasons. One, its chrome finish makes it a practical addition to your bathroom: chrome is easy to clean, high shine, and has great corrosion resistance. A chrome faucet requires minimal upkeep yet maintains a modern and sleek design. As well, the curved spout of the Milia faucet is a great way to play with shapes and lines in your bathroom.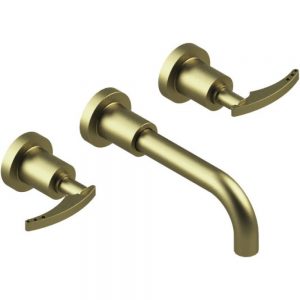 Rubinet 1GLA Faucet
If you're looking for an option that allows you to explore different finishes, the Rubinet 1GLA faucet is the right choice. Not only is it available in a large range of colours, purple haze, maroon, and Tuscan brass, it's a wall-mounted faucet, which means easy maintenance. The area behind sink-mounted faucets is typically harder to clean and may make your bathroom feel dirtier, quicker. A wall-mounted faucet eliminates those hard-to-reach spots to help your space stay fresh!
Riobel Ciclo Faucet
The Riobel Ciclo 8" Widespread Faucet has a sleek, minimal look with curved corners and long lines. Available in classic chrome, matte black, or brushed gold, there's surely an option that will meet your bathroom aesthetic. The rounded edges pair well with a circular sink (like the Simas Sharp sink), as they will mirror the sink's natural curvature.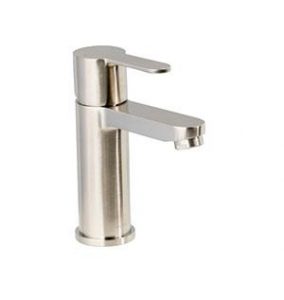 Aura Adir Faucet
The Aura Adir faucet is a simple, classic faucet with a brushed nickel finish. Perfect for anyone that's looking for a no-fuss, easy to clean option. Brushed nickel is an extremely durable finish with a long shelf-life. It's non-corrosive and requires very little maintenance to keep it looking fresh. The Adir faucet's finish is warm, so it will pair well with a warm-toned bathroom.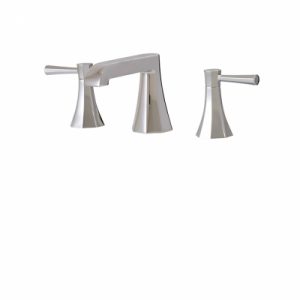 Aquabrass Otto Faucet
Last but not least, the Aquabrass Otto faucet is a beautiful addition to any bathroom counter. It's made out of solid brass, which is a strong material that is unlikely to rust or corrode. The slight flare at the base of the faucet combined with its beautiful, rich colour is sure to stand out in your bathroom.
If you're still not sure which faucet is the right addition to your bathroom, our brand ambassadors are here to help! Book a complimentary, virtual consultation on TUBS 360, and one of our brand ambassadors will guide you through our wide selection of faucets and learn more about your lifestyle and needs to help you make an informed decision. Contact us today to get started!