Minimalism and neutrals are all the rage, but have you ever felt like your modern home is missing something? Whether it's texture, depth, warmth, or a certain timeless quality, the design solution might surprise you. Hint: it's been used since Ancient Times (and no, we're not talking about its resurgence in the 90's). It's plaster, a home decor trend that is all the rage in 2021. We'll break down the history of the material, its pros and cons and how you can incorporate it into your living space. 
The Test of Time
Historically, plaster was used as a construction material by the Ancient Greeks and Egyptians. It was popular again in the early 20th century, before the size of lumber was standardized in the 1920s (making it easy to produce uniform walls out of wood).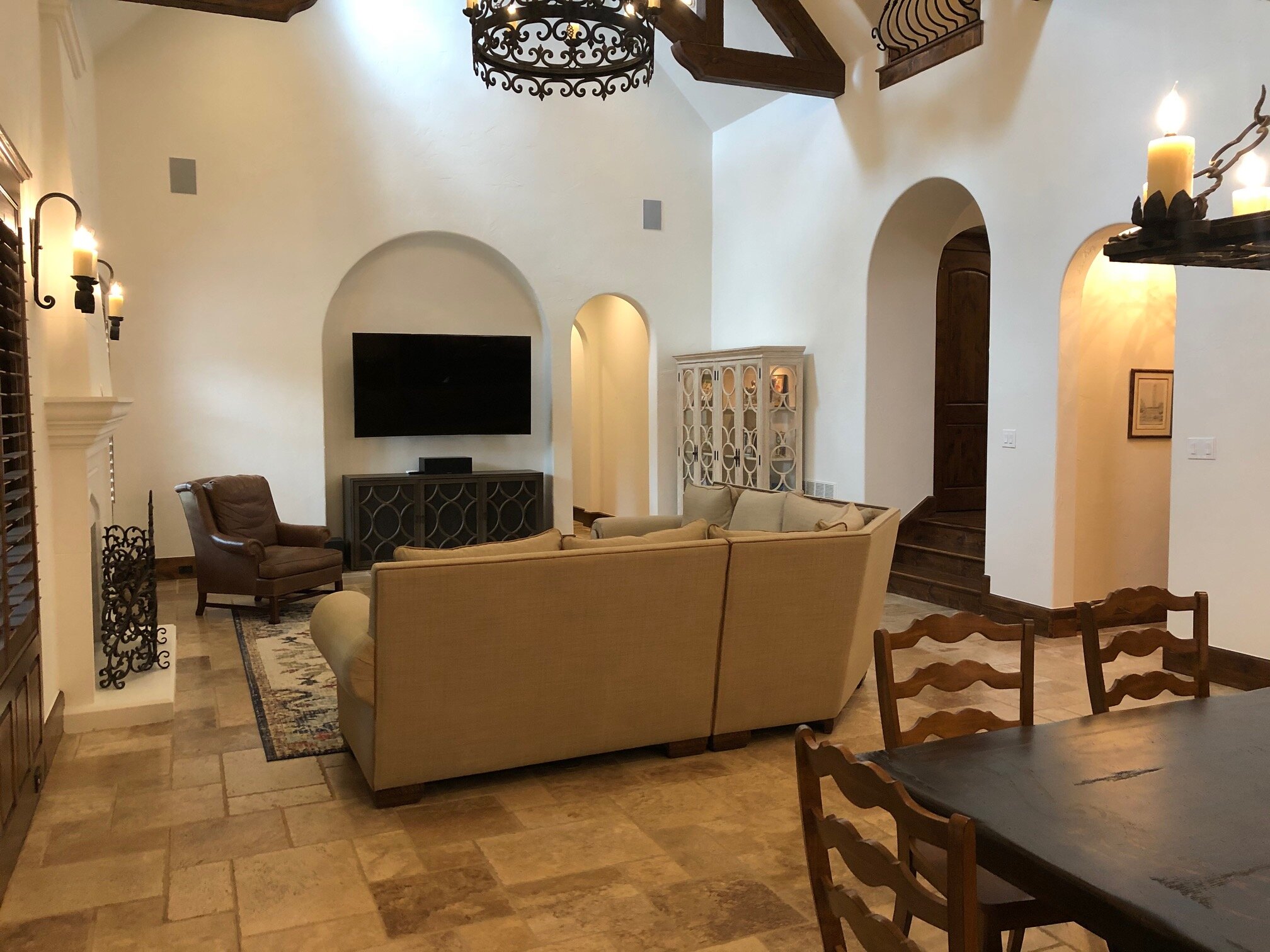 The 90's Resurgence
In the 90's, the Tuscan decor trend (think frilly textures and chintz) saw a resurgence in plaster's popularity. 
Luckily, it's back in 2021 without the frills. Technological innovation has made plaster more workable – specifically, Venetian plaster, which is made from limestone and water. It differs from other types of plaster because it's free of additional materials like granite or glass, which lend their own texture to the plaster's overall finish. The beauty of Venetian plaster is that it's earthy, natural and soft. Plus, it's eco-friendly – whereas some paints can emit harmful compounds into the air, plaster is all natural and air-quality friendly (also, it virtually cannot support mold-growth). 
The Elements of Design
Aesthetically, its inherent design elements complement modern decor's glinting steel kitchens and stark white fixtures. Covering your walls with plaster instantly infuses your space with a texture, depth and warmth – and you don't have to sacrifice your colour palette, as you can choose from a variety of shades. If you're looking to get really creative with your design palette, TAU Ceramica, distributed by TUBS, has an extensive catalogue of products. Like their Litium Wall Tile – a wavy gray design that has depth and movement, or their Baranello Wall Decor, illustrated with palm trees.
While covering your walls with Venetian plaster may seem like a no brainer, there are some elements to consider before hopping on the bandwagon. For one, it's expensive. This is in part due to the time it takes to apply. Plastering a wall takes multiple coats and each one has to dry before the next can be applied (about ten hours per layer). The time and effort it takes to apply racks up a higher cost than simply painting your walls.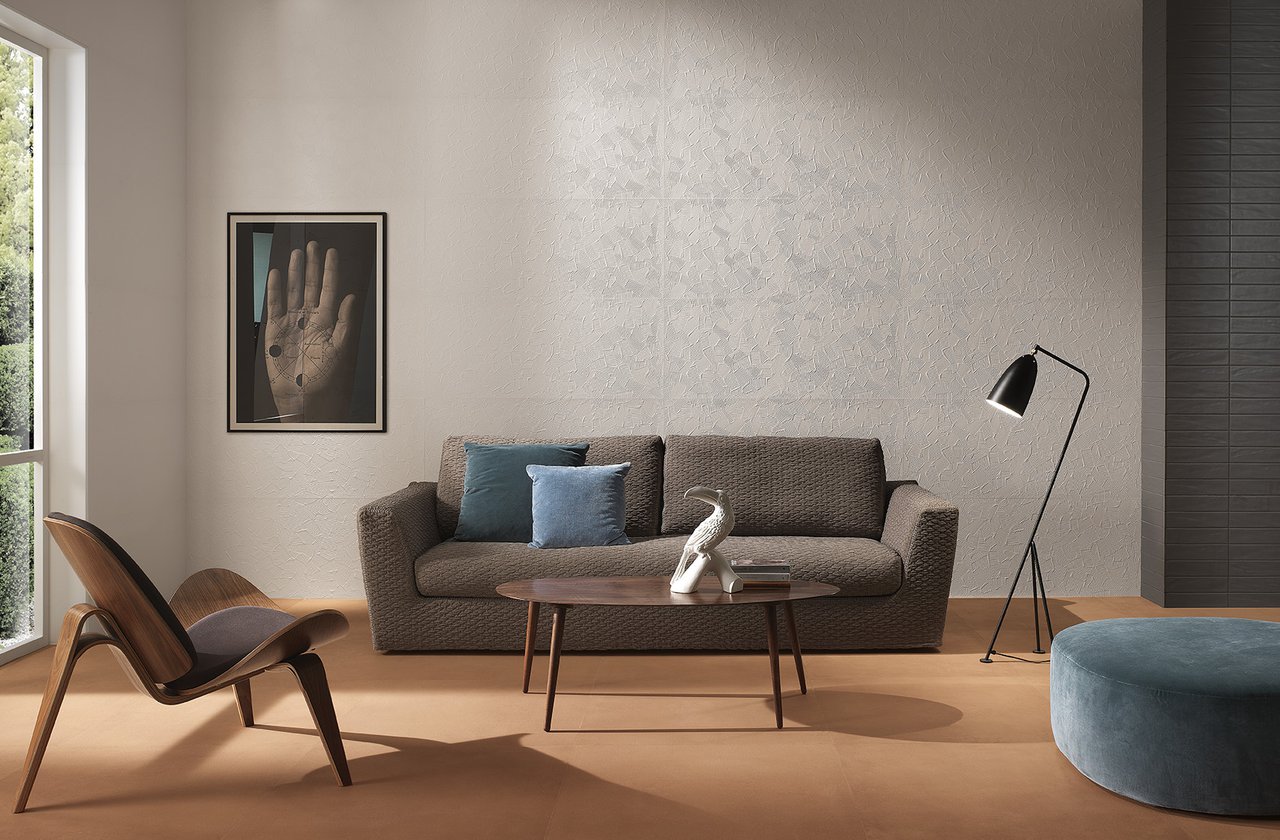 The Options are Endless
If you're looking for a more accessible alternative, TUBS offers a variety of high-quality wall decor and tiling options to suit your needs. From textured tiles like the Fap Colour Now Perla Ceramic Tiles to the warm, neutral Fap Desert Beige Ceramic Tiles, TUBS supplies a range of tiles that highlight plaster's best components. With tiling, you can reap the benefits of plaster's warm tones and texture without the massive renovation (did we mention that you have to mix the plaster powder with water at home? It can make a bit of a mess). 
There are also some long term design drawbacks to consider. Working with the walls you've got can mean covering up something great. The desire for plaster walls is particularly trendy among millennials, and in some cases it's been used to cover exposed brick. Having been compared to covering hardwood with carpet, the long term durability of this trend may be questionable. That being said, if you're covering up something like stucco, all the power to you. Proceed freely. 
This total overhaul can be avoided by adding fresh wall coverings to your space! FAP Ceramiche carries other tiling and wall covering products, with an array of textured effects like concrete, stone and marble. Options like their porcelain stoneware offer the luxury feel of plaster in a nearly endless variety of colours, patterns and designs. 
Whether you're looking to add a touch of the natural world to your interior space, or you're looking to invest in high-quality, environmentally friendly walls, plaster could be your answer. It's certainly stood the test of time. However, in the modern world, we're lucky enough to have innovative brands that are environmentally friendly and know a thing or two about saving your time and money. At TUBS, you can choose from a collection of high-end, luxury brands to suit your wall decor vision. You can browse TUBS' range of brands virtually from the comfort of your home, or you can come by the showroom in person for a tactile shopping experience, where you can chat with one of our knowledgeable brand ambassadors.