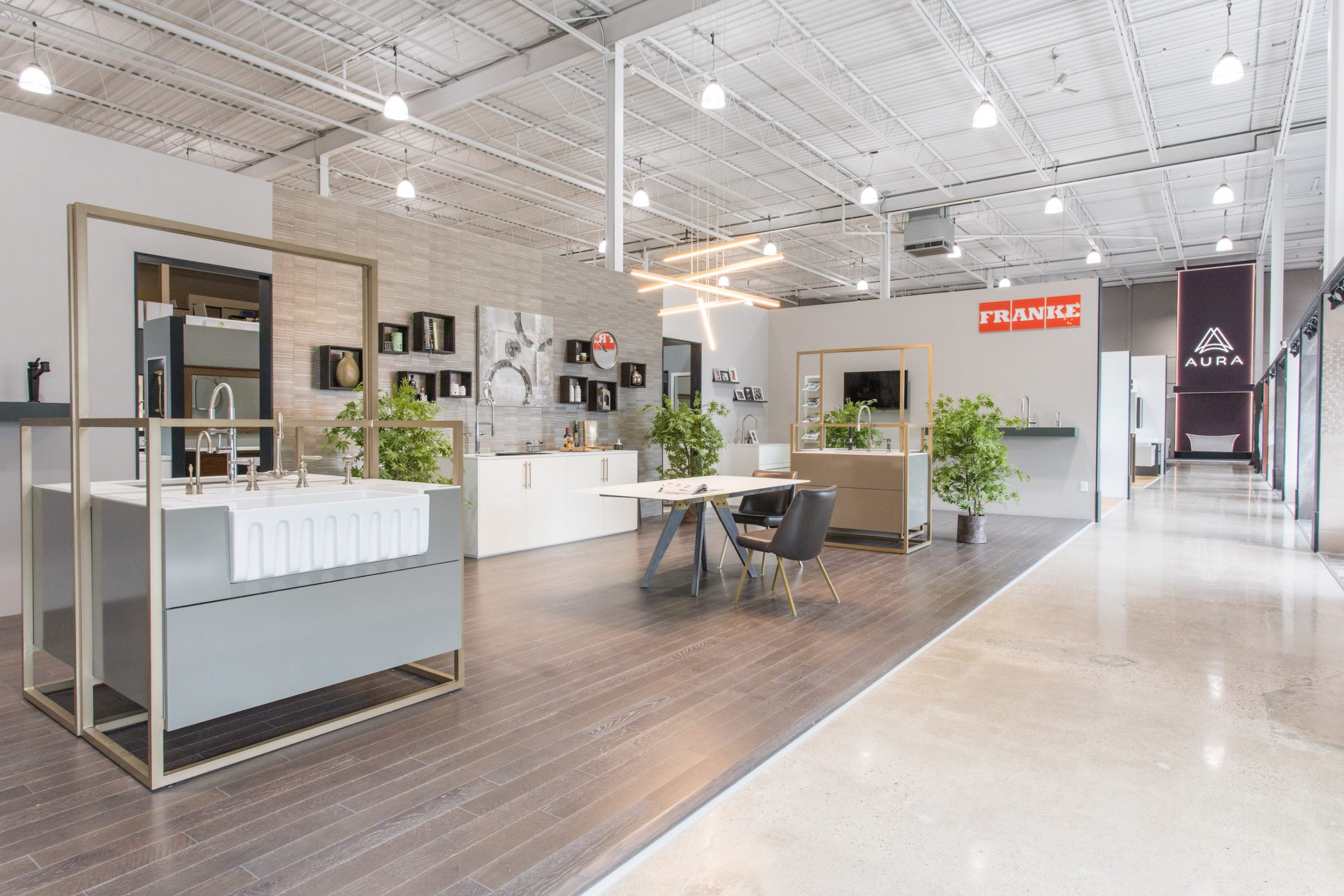 Over the past few months, online shopping has gone from being a modern convenience to an essential part of our lives. E-commerce was already on the rise pre-COVID-19, but physical distancing precautions have massively accelerated the growth of this online service.
Home renovations have also been picking up during this unprecedented period of change, and while they are a great way to pass the time, they do present a challenge for those of us who are still wary about stepping foot into a store. That's why we've taken it upon ourselves to revolutionize our virtual shopping offerings with TUBS 360, an all-encompassing virtual design experience. Keep reading to learn more about how TUBS 360 is a game-changer in bathroom renovation.
TUBS 360 Virtual Discovery Showroom
Our 360 Virtual Discovery Showroom is a great place to start your renovation journey. With top-of-the-line 3D scans of every product in our flagship inspiration centre and detailed information on all fixtures and fittings, it'll feel like you're walking through our showroom in real life. Plus, you'll get the unique opportunity to browse our products whenever you feel like it. There are no time restraints with TUBS 360 Discovery Showroom- our showroom is quite literally in the palm of your hand!
TUBS 360
TUBS 360 has revolutionized the bathroom renovation experience for homeowners. Knowing where to start can be confusing and overwhelming, but TUBS is here to make this process seamless. After browsing our 360 Virtual Design Showroom to gather inspiration and a feel for our premium brands and products, you can book a virtual consultation with us via Zoom video call. We offer a 360 Complimentary Design Experience, where you can meet with a dedicated brand ambassador to take a thorough dive into your renovation vision. The brand ambassador will help you understand the requirements for your bathroom renovation and bring your end goal into focus. You will also be able to take a guided tour of our 360 Virtual Design Showroom, where our brand ambassador will give you product recommendations that align with your design vision. You will then receive a curated product list and customized quote after the session.
To take it a step further, we also offer a 360 Premium Design Experience. This is a series of three sessions with a professional design consultant. In the first session, you will meet with a professional design consultant who will take a look at your inspiration photos, as well as your current space. You will also take a guided tour of our 360 Virtual Design Showroom and go over your required timeline and budget. In the second session, our professional design consultant will create a 3D render of your space that's based on the inspiration you shared during session 1. You will be able to voice your opinion on the renderings and make any adjustments you'd like, and our professional design consultant will walk you through options for fixtures and finishings for your space. In the third and final session, our professional design consultant will provide you with a personalized design portfolio, which will have all of the required information to complete your renovation. You will then be able to give this portfolio to your chosen contractor, who will be able to reference this to get a clear understanding of your renovation vision.
TUBS 360 Professional
We've also revolutionized online shopping for designers and contractors with the introduction of TUBS 360 Professional. We've made it easier than ever for professionals to shop our 360 Virtual Discovery Showroom by allowing you to search product names, brand names, and SKU's.This way, you can find exactly what you and your clients are looking for without having to step foot in our physical location.
If your clients aren't sure which products they want, don't worry! TUBS 360 for professionals allows you to take your clients on a guided tour of our 360 Virtual Discovery Showroom to gather inspiration. Once your clients have an idea of what they'd like, you can book a complimentary consultation with one of our brand ambassadors. They will give you additional information on your desired products, answer any questions you may have, and prepare an itemized material list with preferred pricing and schedule the delivery of your items. Afterwards, you can book a follow-up session where our brand ambassadors will build a custom 3D rendering of your vision, customized to your clients' floor plan.
We cannot wait to be part of your design journey! Visit TUBS 360 to book your virtual consultation.