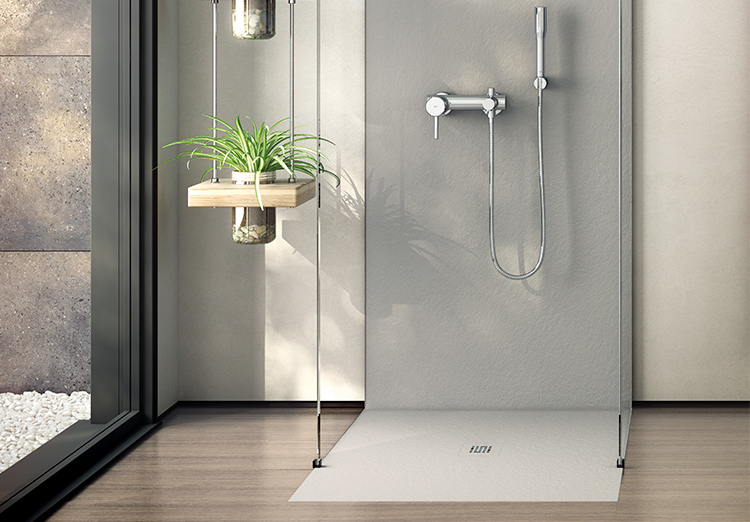 As one of our proud retail partners, AD Waters distributes plumbing products with an emphasis on quality and specification. AD Waters has over 30 years of experience distributing top-of-the-line plumbing products across North America, with branches across the country (and the continent!) in Vancouver, Toronto and Montreal. 
Unlike other kitchen and bathroom supply brands with limited in-house product ranges, AD Waters hosts a spectrum of equally high-caliber lines and distributors. AD Water's distributors can meet your exact product needs, from outfitting your bathroom vanity to your shower floor. With their lines of timeless fixtures designed using modern innovation, AD Waters' products serve the aesthetic and practicality of your space.
From cutting-edge design brands like Simas to the sleek, modern brand Royo, AD Waters only distributes from the best. While their offices are based in North America, AD Waters' brands manufacture their products across the globe – Simas is an Italian manufacturer, and Royo produces its products in Spain. AD Water's select family of international brands ensures that you're able to maximize your design needs under one company's umbrella. 
Aquabrass, one of the distributors in the AD Waters family, is a proud fixture of our TUBS 360 Virtual Showroom. Take Aquabrass' uniquely designed Folia collection of taps – modelled after organic shapes, their matte black finishings are clean, minimalistic and elegant. Really, the work has already been done for you when you purchase a product from AD Waters – you're making a thoughtful investment in yourself and your home.
Made to enrich your bathroom experience, everyday can be a spa day with AD Waters. Connect with a TUBS Brand Ambassador for a complimentary 1 hr consultation and to learn more about AD Waters' brands today. As a member of our Unity program, AD Waters offers affordable bundles of products and options to best meet your needs.