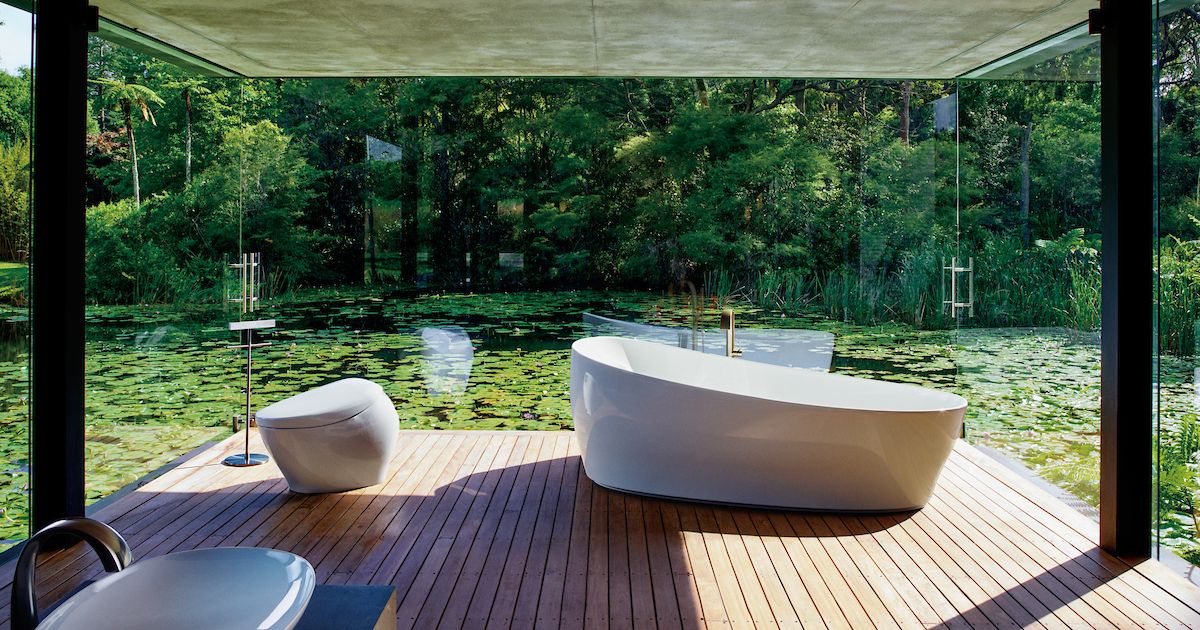 Founded on the basis of their company philosophy ー to improve the health and wellbeing of their customer through their bathroom productsー TOTO is a renowned company whose products we are proud to carry. With their headquarters based in Kitakyushu, Japan, TOTO has been developing sanitary ware for over 100 years, having produced the first seated flush toilet in Japan in 1914. TUBS is proud to bring TOTO's world-class products to the Canadian market. 
TOTO's dedication to high-quality, healthy living is evident in every aspect of the company: from their effort to manufacture environmentally-friendly products to their commitment to their customers' needs for efficient, yet aesthetically pleasing bathroom fixtures. The company's ethos is rooted in thoughtful care for their customer, focusing on developing wellness-oriented bathroom fixtures and products. 
TOTO's Neorest Collection emphasizes this dedication to wellness ー inspired by nature, the line features an ingeniously designed flotation tub, which allows you to float as if you're lying back in a lake, or floating through space. With its Zero Dimension design, the tub is shaped to support the back of your head, enabling you to float in the water as if suspended from gravity. For the bath lover, this is the ultimate luxury purchase. If you've ever wanted to turn your bathroom into a private spa, look no further than this unique addition. It's the bathroom upgrade you never knew you needed. 
With TOTO's variety of bathroom products, from slim touchless faucets to sleek shower fixtures, you can elevate the aesthetic and functionality of your bathroom. To learn more about TOTO (and to seriously upgrade your bathroom with their innovative ranges), connect with a knowledgeable TUBS Brand Ambassador for a complimentary 1 hour consultation. With TUBS 360, you can virtually tour the TUBS showroom and browse TOTO's product selection, or you can come by the showroom in person for a tactile experience.