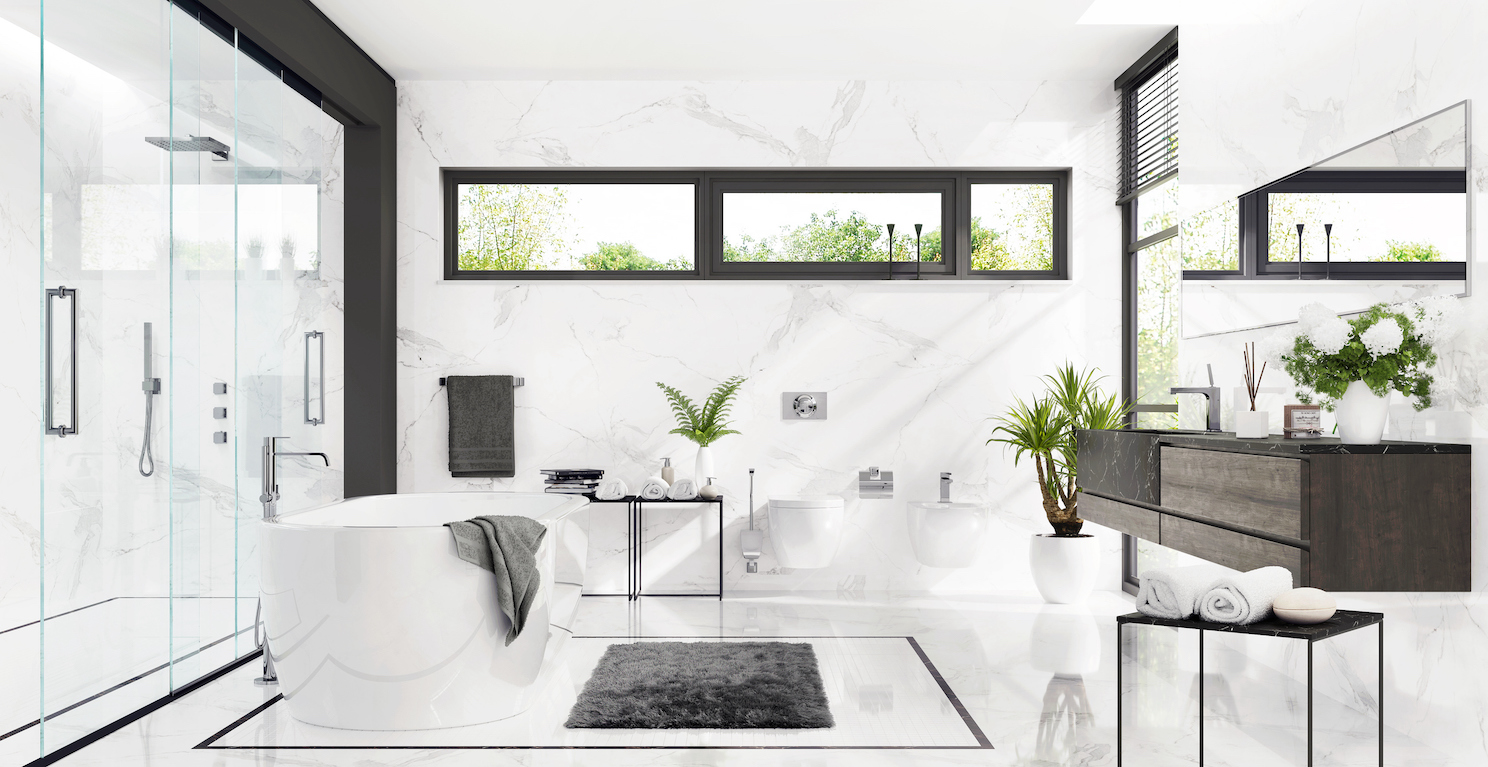 Over the past two years, the home has become so much more than a functional living space – and the bathroom is no longer a place for your five-minutes-out-the-door-routine. Working from home, your morning and evening rituals have taken on a new level of importance as pillars of self care. 
With a heightened focus on self care during the pandemic, creating relaxation and a feeling pampered in one's space has become a priority, making 2021 the year of the free-standing tub. With a variety of options, including the Victoria Albert model pictured, (ie claw foot or flat), you can decide what shape, depth, style and size works best for your space. You can shop the Victoria Albert range through TUBS.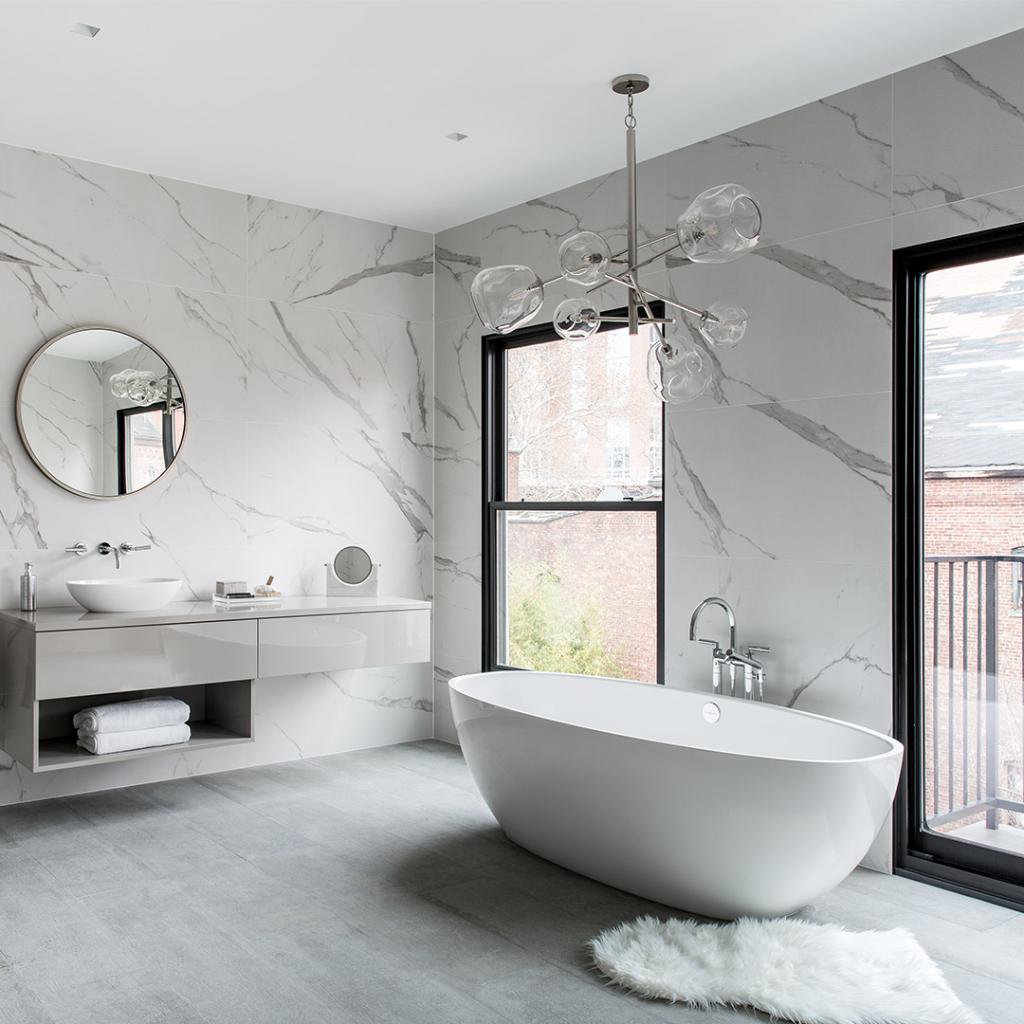 To add easy ambience to your bathroom, look no further than adding lighting – from your mirror. Adding a mirror with lighting is an easy way to add depth to your modern aesthetic. Whether you simply attach lighting strips under your cabinet or upgrade your vanity to include an LED lit mirror, this design upgrade is guaranteed to make your space look and feel more relaxing. Might we suggest the Fleurco Luna Solis LED lighted mirror pictured?
If there's anything that the past couple of years has taught us, it's that cleanliness is more important than ever – and we all know that bathroom walls can be challenging to effectively clean. 2021 saw the rise of large, easy-to-clean floor coverings and tiling (bigger tiles show fewer grout lines). This trend is also an easy way to execute your aesthetic vision, and Cosentino is the perfect brand to meet your design needs. With endless colours, patterns, shapes and textures available, customizing your bathroom can be as imaginative as you like. With the durability that Cosentino's coverings offer, this upgrade will really be doing you favours.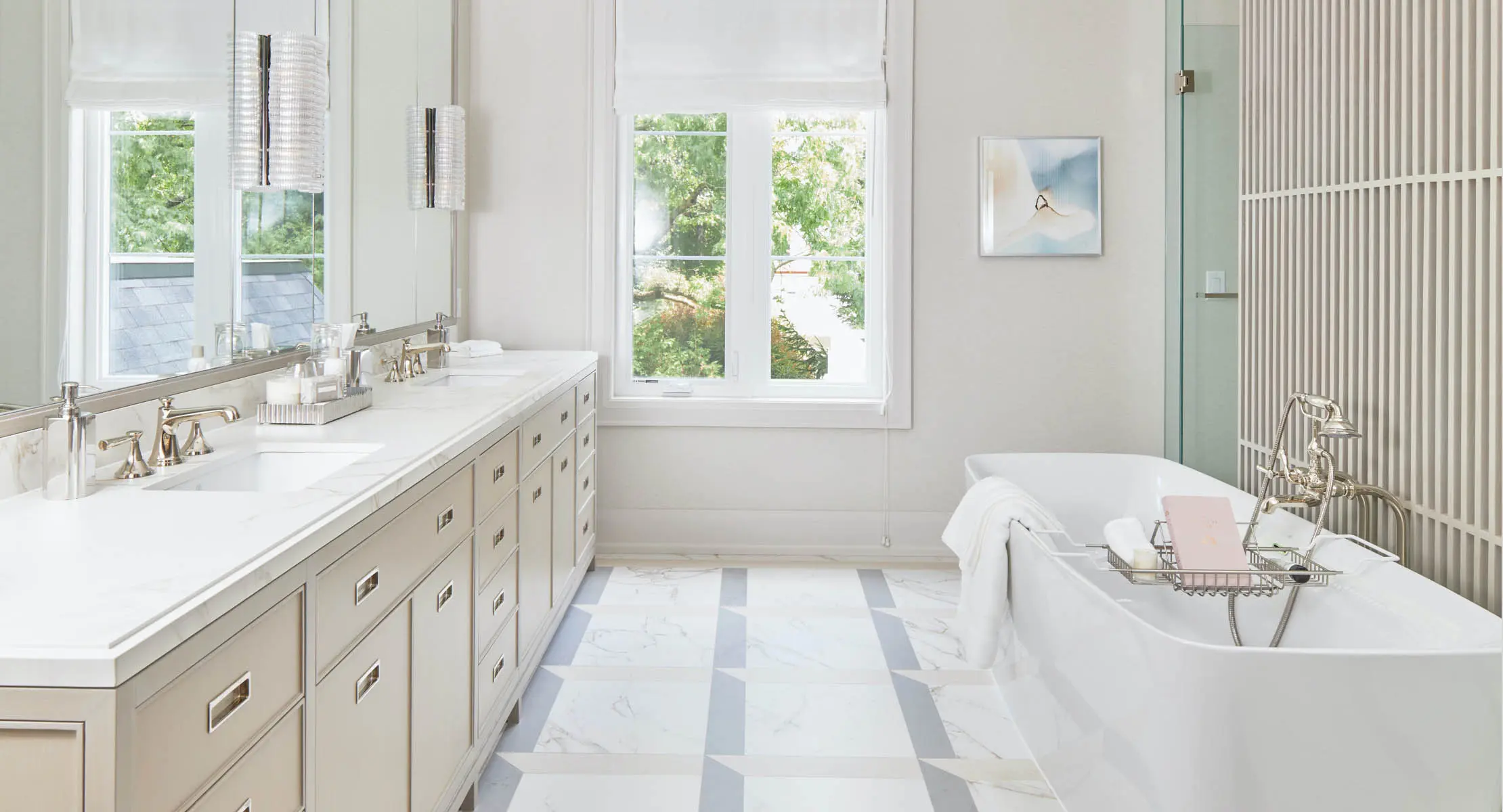 With the hottest design trends of 2021 in mind, you can turn your bathroom into a sanctuary- a space where you can retreat from the stress of modern life. Especially during COVID- the bathroom is a place for rest and relaxation. 
At TUBS, we offer high-quality bathroom fixtures and furnishings to turn your bathroom into your own personal oasis. With TUBS 360's virtual shopping and design experience, you can browse the showroom virtually from the comfort of your home. Book a free 1hr consultation with a Brand Ambassador and connect via Zoom, or come by the showroom and experience the tactile experience of our luxurious brands. . In 2021, your options are limitless – and we'll be back to compile another list of inspiration and trends in 2022.